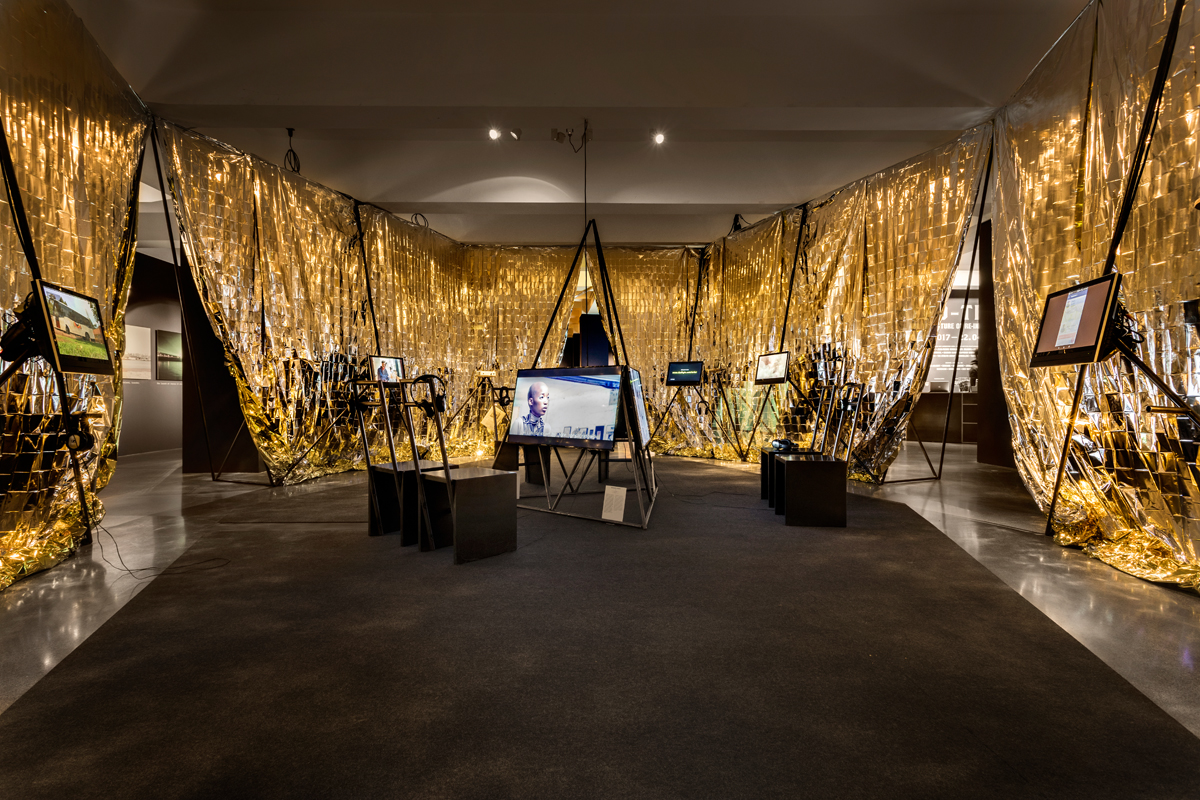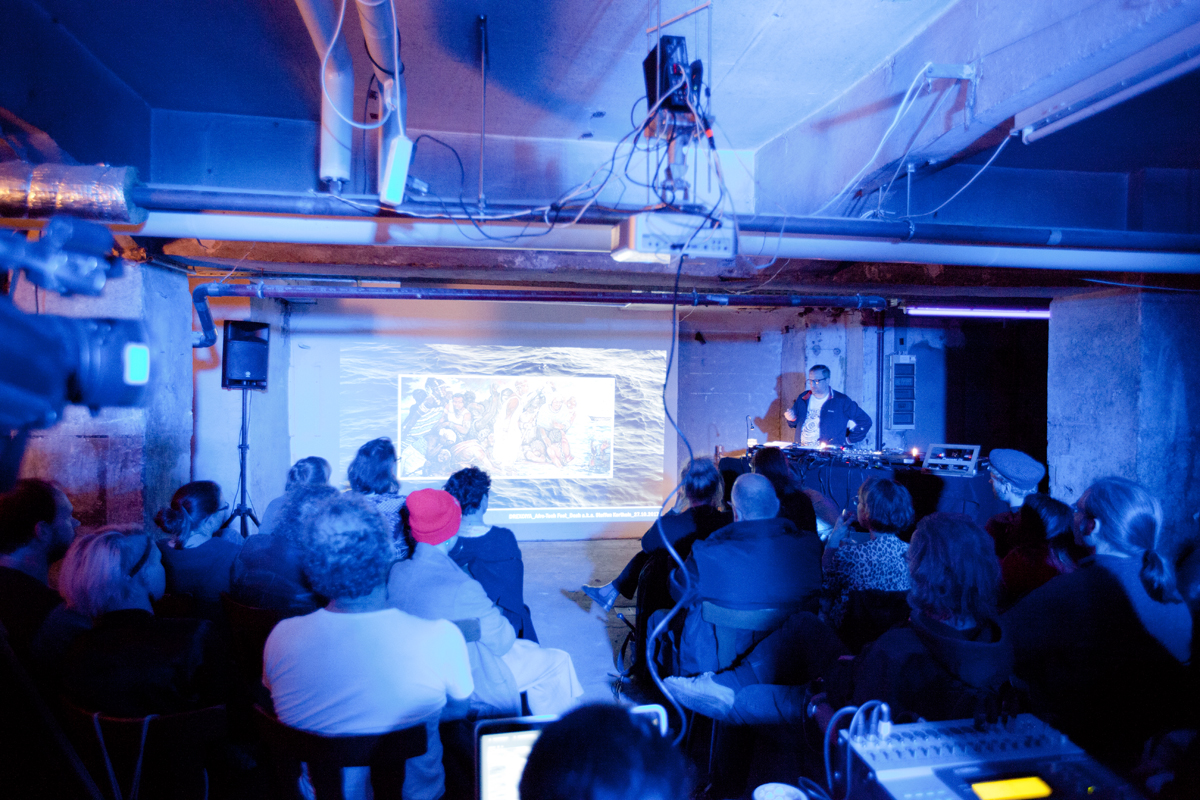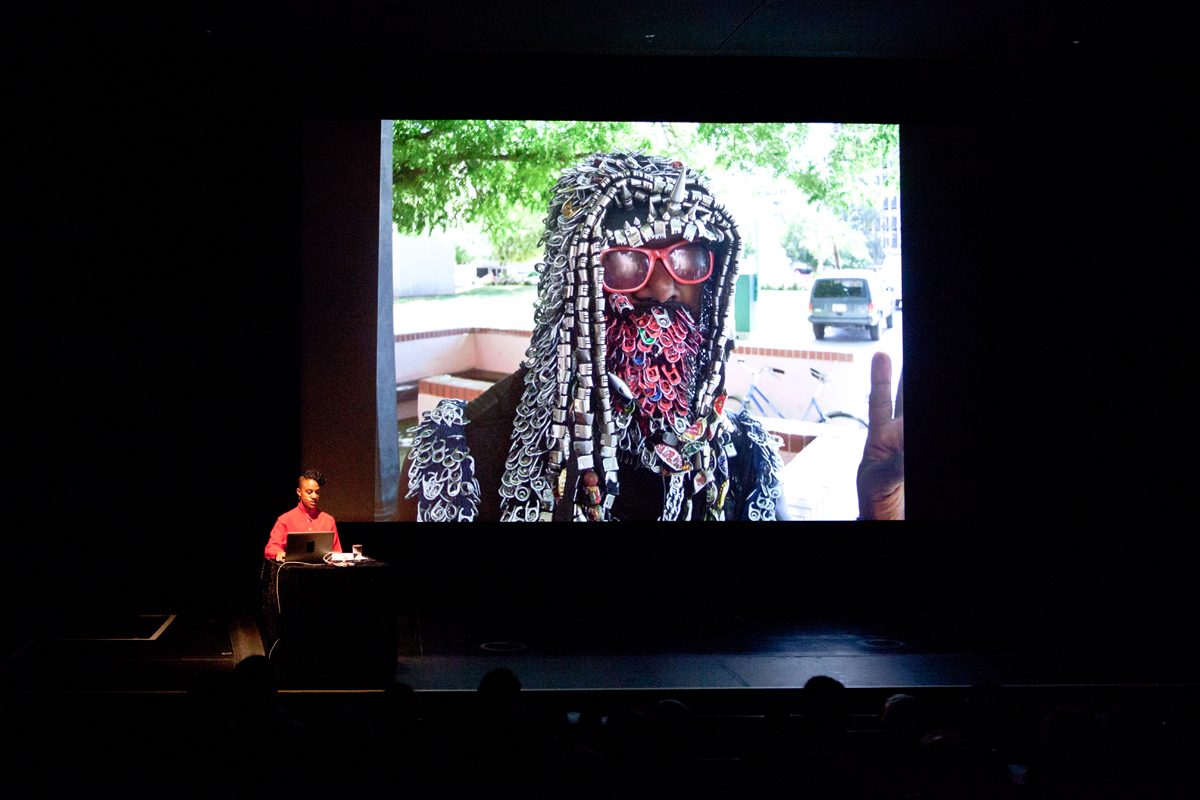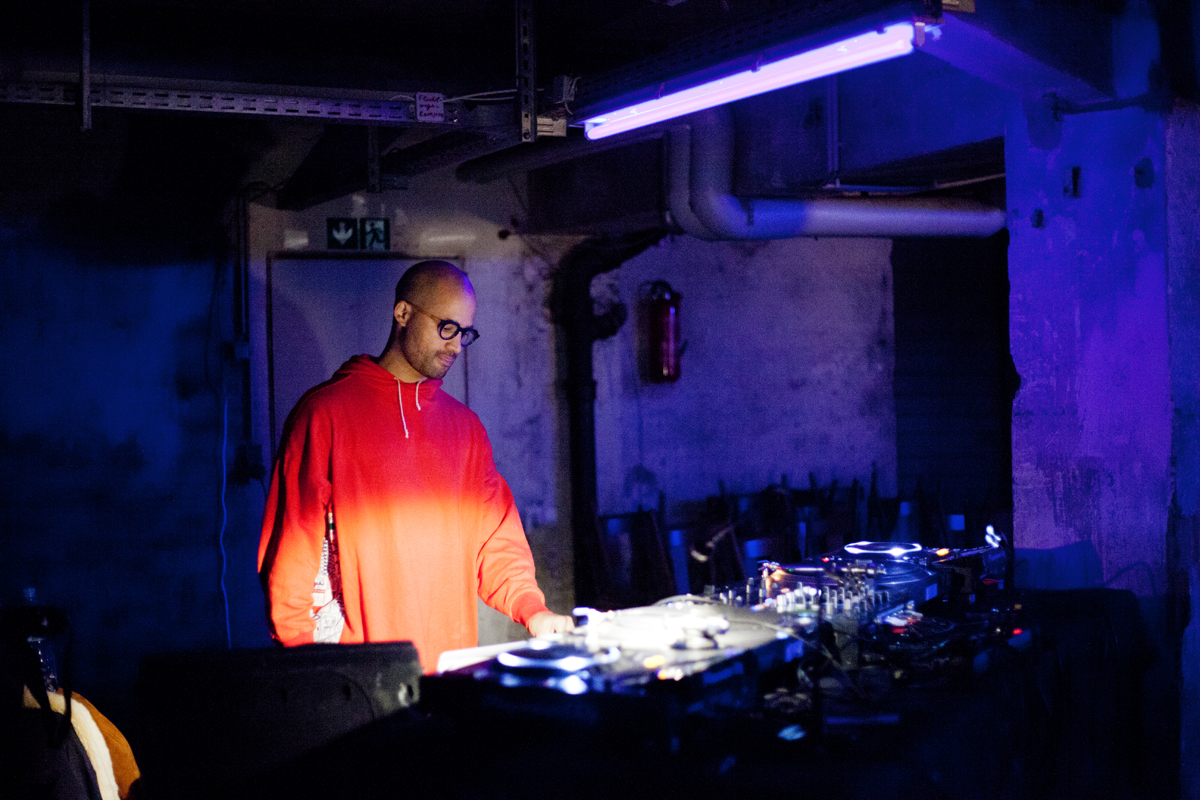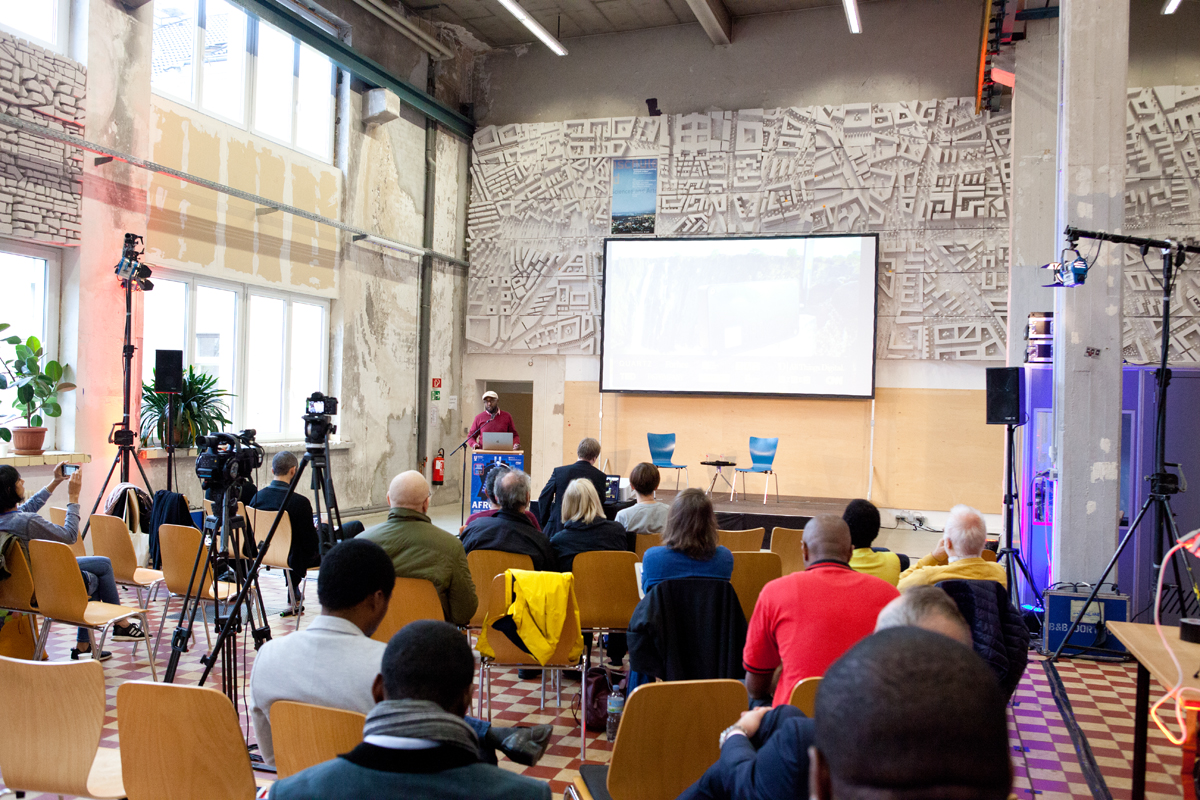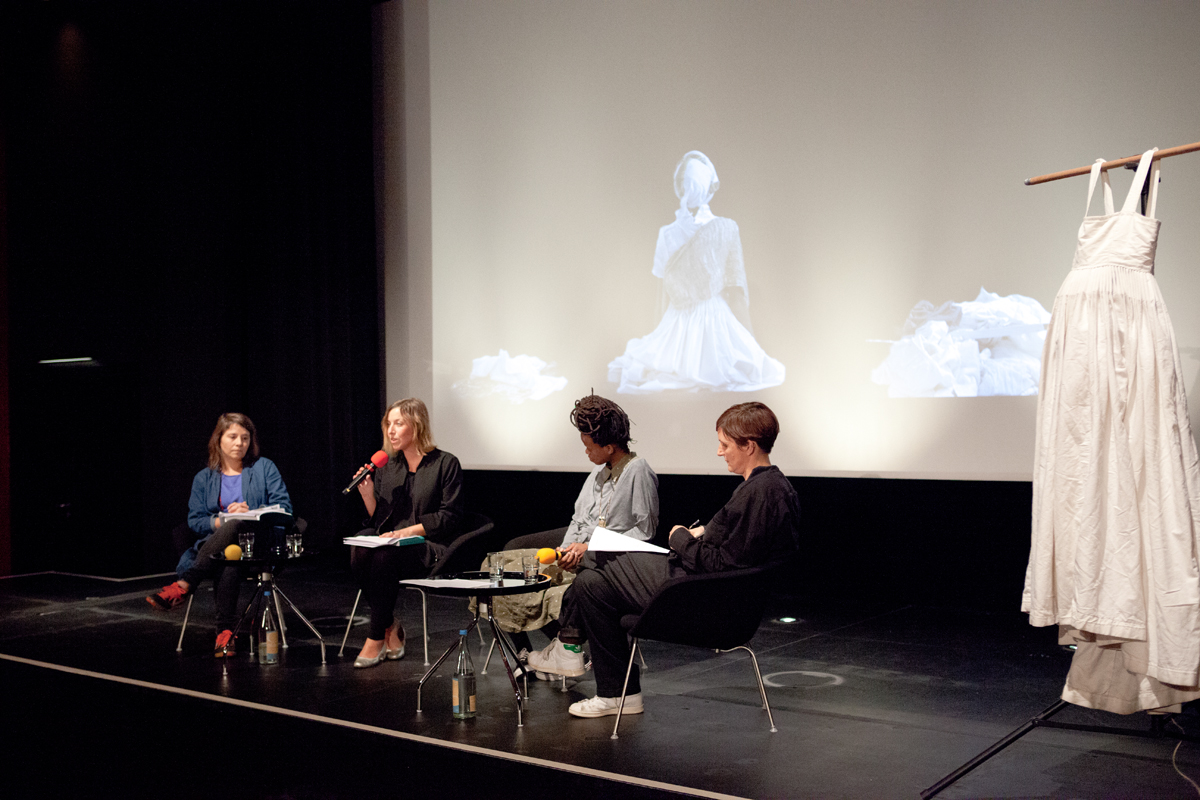 Ausstellungsansicht "Afro-Tech
DREXCIYA – Detroit Techno, Aquanauten und die Politik des Dancefloors
Ausstellungsansicht "Afro-Tech
DREXCIYA – Detroit Techno, Aquanauten und die Politik des Dancefloors
2018_AFRO_Fest_Tag_3_Uniongewerbehof_Foto_Anneke_Dunkhase_23_web
Afro-Tech Fest – exhibition, talks, performances, workshops, films and music
DORTMUNDER U
Fr, 20.10. – Sa, 28.10.2017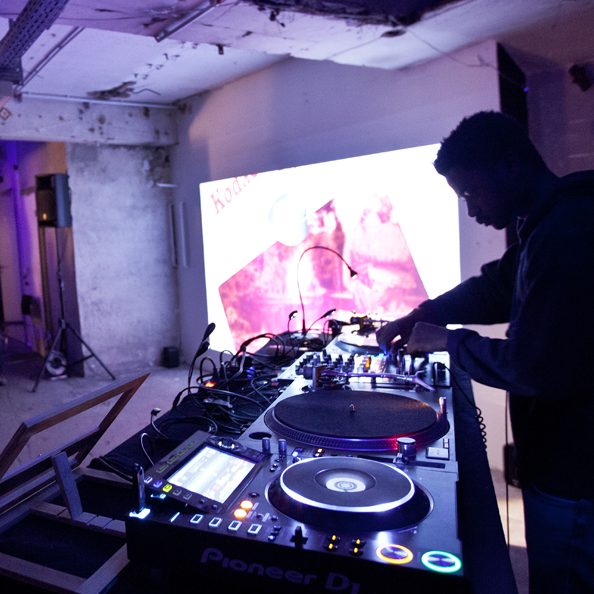 The Afro-Tech Fest was organized by HMKV (Hartware MedienKunstVerein) & Büro medienwerk.nrw in cooperation with Interkultur Ruhr – a project of the Regionalverband Ruhr (RVR) and Africa Positive e.V.
The AFRO-TECH FEST presented a festival week from 20 – 28 October 2017 with talks, lectures, film screenings, performances, DJ sets, concerts and workshops at various locations in Dortmund. The programme started at the same time as the exhibition Afro-Tech and the Future of Re-Invention of the HMKV (Hartware MedienKunstVerein) at the Dortmunder U – Zentrum für Kunst und Kreativität and created very different occasions to discuss and deepen the themes and motifs of the exhibition together and to experience them directly in many events. During the Afro-Tech Festival, works from media art, visual art, film and photography as well as contributions from pop culture and applications from digital culture were shown and discussed.
THEME
In an international group exhibition and festival week, AFRO-TECH deals with speculative visions of the future and current developments in the field of digital technologies by artists and inventors from various African countries, the African diaspora and many other voices in the USA and Europe. The focus is on science fiction narratives and ideas of technology that function according to their own rules and do not follow the dominant narratives of the West. An essential inspiration for the artistic works is Afrofuturism, which emerged in the middle of the 20th century against the background of the historical experience of racism and discrimination of the Afro-American community in the USA and tells of a future that opens a space for one's own history, for emancipation, self-empowerment and individual freedom. The concepts, ideas and aesthetics of Afrofuturism are not limited to the USA, but circulate around the world, influencing numerous other artists and encountering their own experiences – also in German-speaking countries.

GOALS
The project is based on a special cooperation of different partners from the artistic, cultural and socio-cultural field on a local, regional and international level. Artistic positions and projects from the field of digital culture that have never before been shown in NRW will be presented. At the same time, the Afro-Tech Fest networks with Dortmund's diverse city society via numerous event formats and creates spaces to get into conversation, think, experience art and dance. The common goal of the participating partners is to present Africa as a continent of technological innovation and to take a differentiated look at current developments in media art in Africa and the diaspora. Afro-Tech would like to be an occasion to ask: What other strategies, practices, aesthetics, narrative traditions and technological ideas, apart from the hegemonic Western perspective, are there to think about the future – and what do these futures look like? What do they also tell us about the different experiences of the present and history?
All of the Afro-Tech Fest talks are available on Vimeo. The opening lecture was given by Ingrid LaFleuer from Detroit:
Host Office medienwerk.nrw: HMKV (Hartware MedienKunstVerein)
Interculture Ruhr: Regionalverband Ruhr (RVR) / Sponsor of the Interculture Ruhr
The exhibition was supported by: the TURN Fund of the Federal Cultural Foundation and the Ministry of Culture and Science of North Rhine-Westphalia.
The festival week was supported: by the Federal Agency for Civic Education, the Ministry of Culture and Science of North Rhine-Westphalia, the NRW KULTURsekretariat International and the Kulturbüro Stadt Dortmund.
Main funder HMKV: Dortmunder U – Centre for Art and Creativity
Partners: Goethe-Institut, Afrikamera – Current Cinema from Africa (Berlin), NRW KULTURsekretariat, Kino im U e.V. (Dortmund)