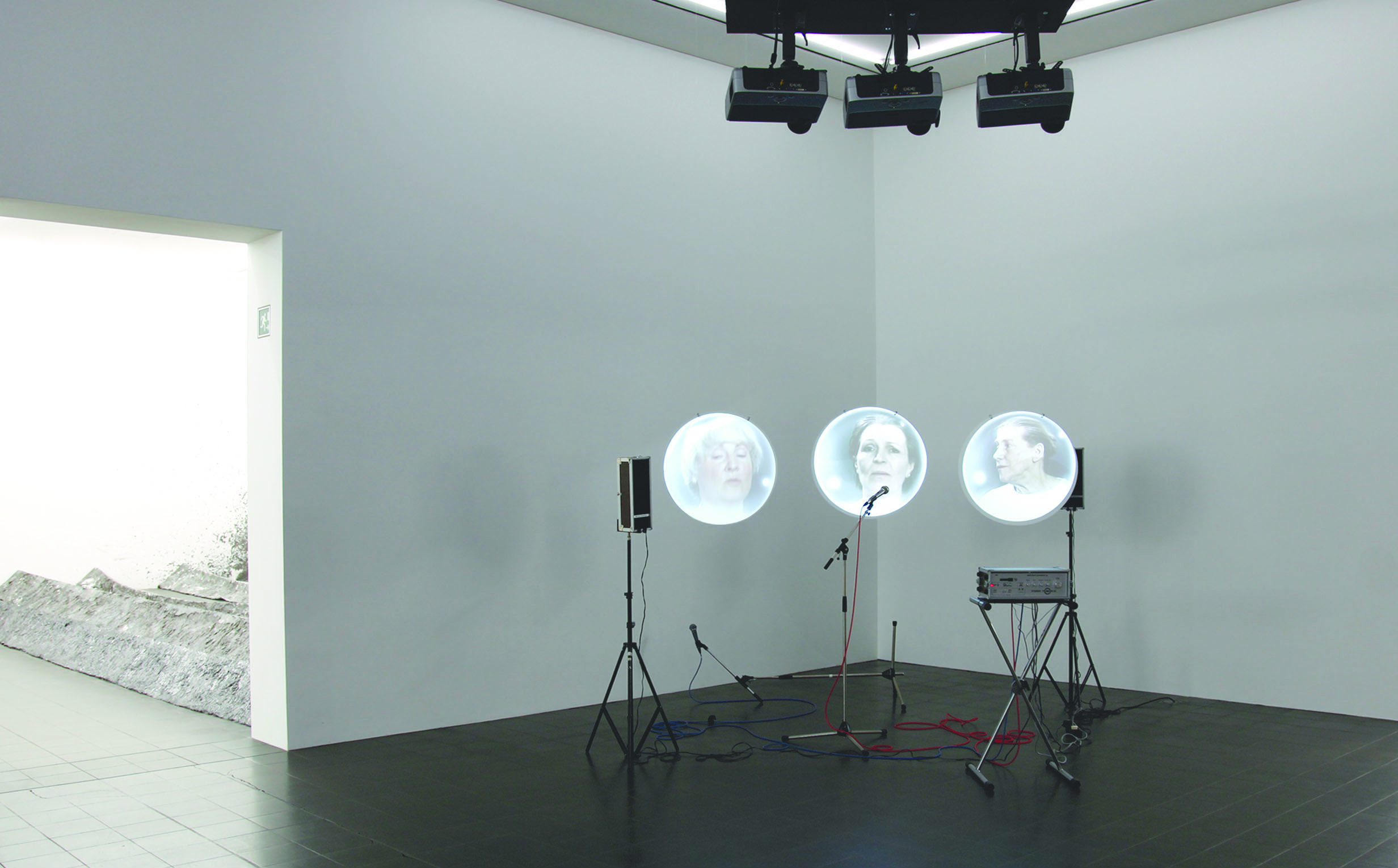 WEIRICH_Angels in Chains_2009
Susanne Weirich
1962, Unna
STIPENDIUM 2008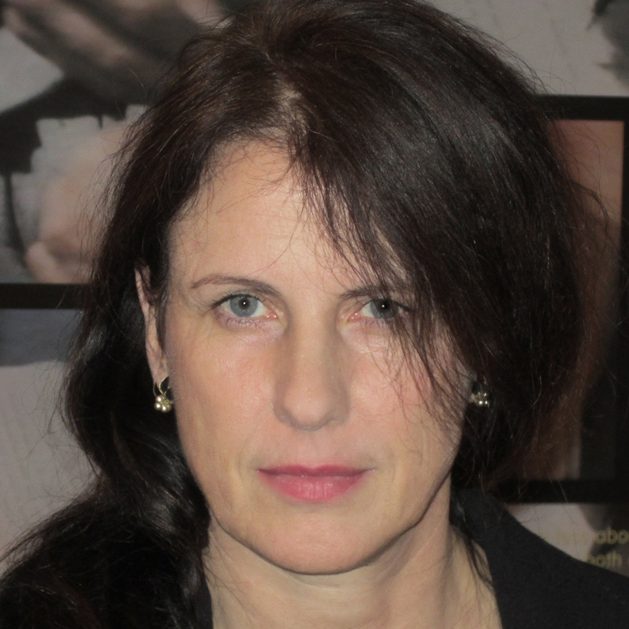 The scholarship of the state of North Rhine-Westphalia for female media artists 2008 was awarded to Susanne Weirich.

Members of the three-person jury were Susanne Ackers (former managing director of HMKV Hartware MedienKunstVerein, Dortmund), Annette Schindler (former director of plug.in, Basel) and Sabine Himmelsbach (former director of Edith-Ruß-Haus, Oldenburg).
Jury statement
The concept "Angels in Chains" by Susanne Weirich provides an examination of the group of three women who were involved in the Tate / La Bianca murders: Susan Atkins, Patricia Krenwinkel and Leslie van Houten. The research already done by the artist on relevant films and TV interviews as well as YouTube links brought interesting material to light. In this context, the link to the TV series "Charlie's Angels", which is also mentioned in the title of the work and which shows the role of the media in constituting reality, was quite fascinating. The intended multimedia installation will interweave the media images and constructs and blend one Hollywood image with the other. The result will be a type of re-enactment of the US series "Three Angels for Charlie", which first broadcast in 1976 and was restaged as a Hollywood blockbuster in 2000 and 2003. Their staging of female self-empowerment corresponds with the way the women's group of the "Manson Family" is produced.
The jury was particularly impressed by the way in which a gender discourse is established through the violent behaviour that is illegitimate for women, which is "plausibly" portrayed in both cases. In addition to these thematic aspects, the intended technical-formal realisation, which has already been excellently handled in previous works by Susanne Weirich, was convincing, as the jury was able to verify on the basis of the submitted material on the artist's work.
The funding provided by the scholarship from the state of North Rhine-Westphalia for the artist, who was born in Unna (*1962) and has lived in Berlin for several years, allowed her to work intensively on the conception and realisation of the installation. The finished work was shown in January 2009 in the exhibition Man Son. The Horror of the Situation, curated by Frank Barth and Dirck Möllmann for the Hamburger Kunsthalle, which explores the topic of Charles Manson and "The Family" in detail.
The work realised within the context of the scholarship was presented at the HMKV Hartware MedienKunstVerein in 2009.
Susanne Weirich (*1962 in Unna) shows diverse artistic strategies in her prototypical realisations of installations, objects and media productions. Starting from an accent on text as material, current works turn to forms of ritual in transcultural contexts. She has been a professor at the University of Duisburg-Essen since 2011. A retrospective of her work was shown in the film ART GIRLS in 2013, and international exhibitions of her work have recently been held in Bolivia and China.

Further information on the artist's website