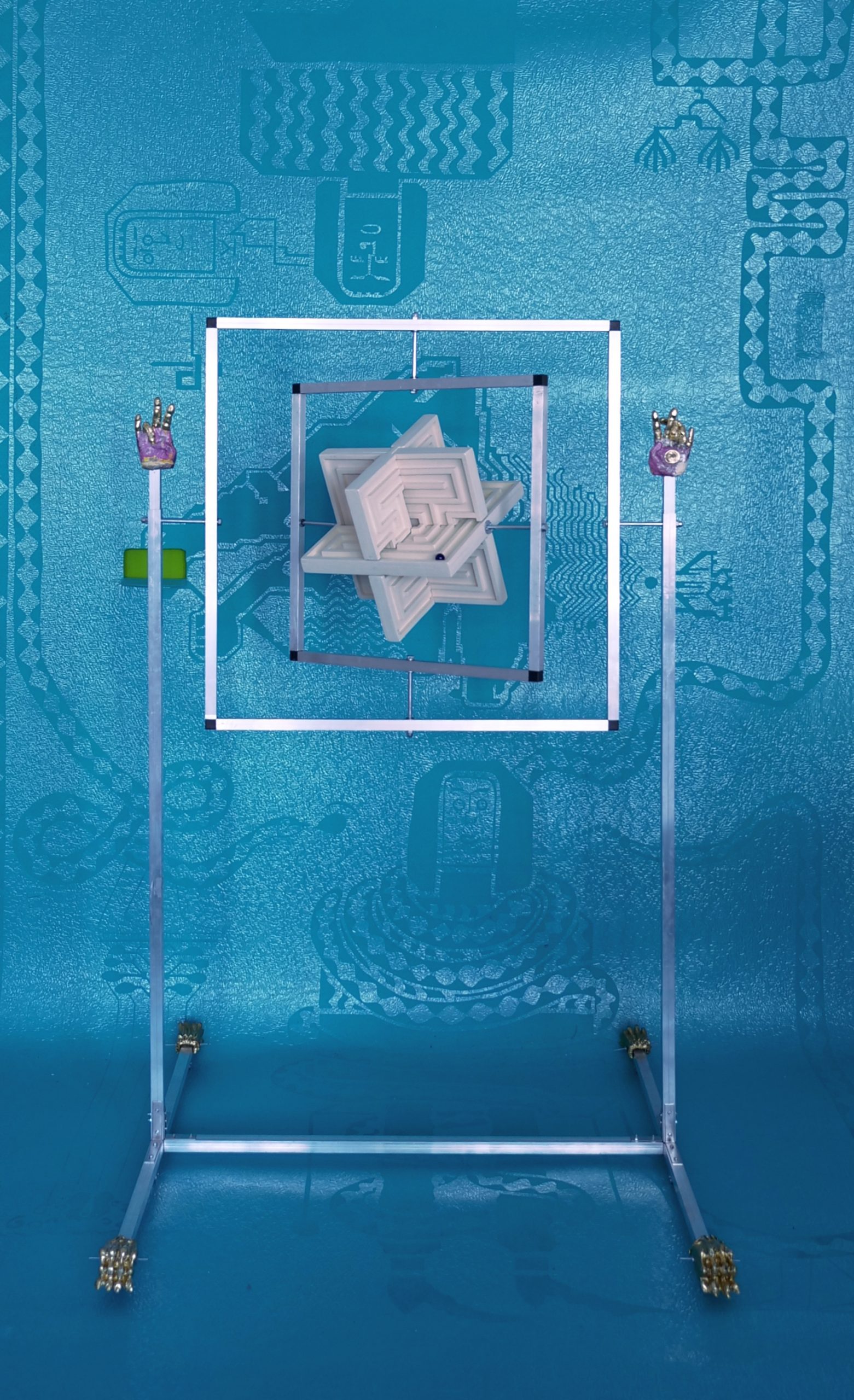 Vanja Smiljanić
1986, Belgrad
stipendium 2019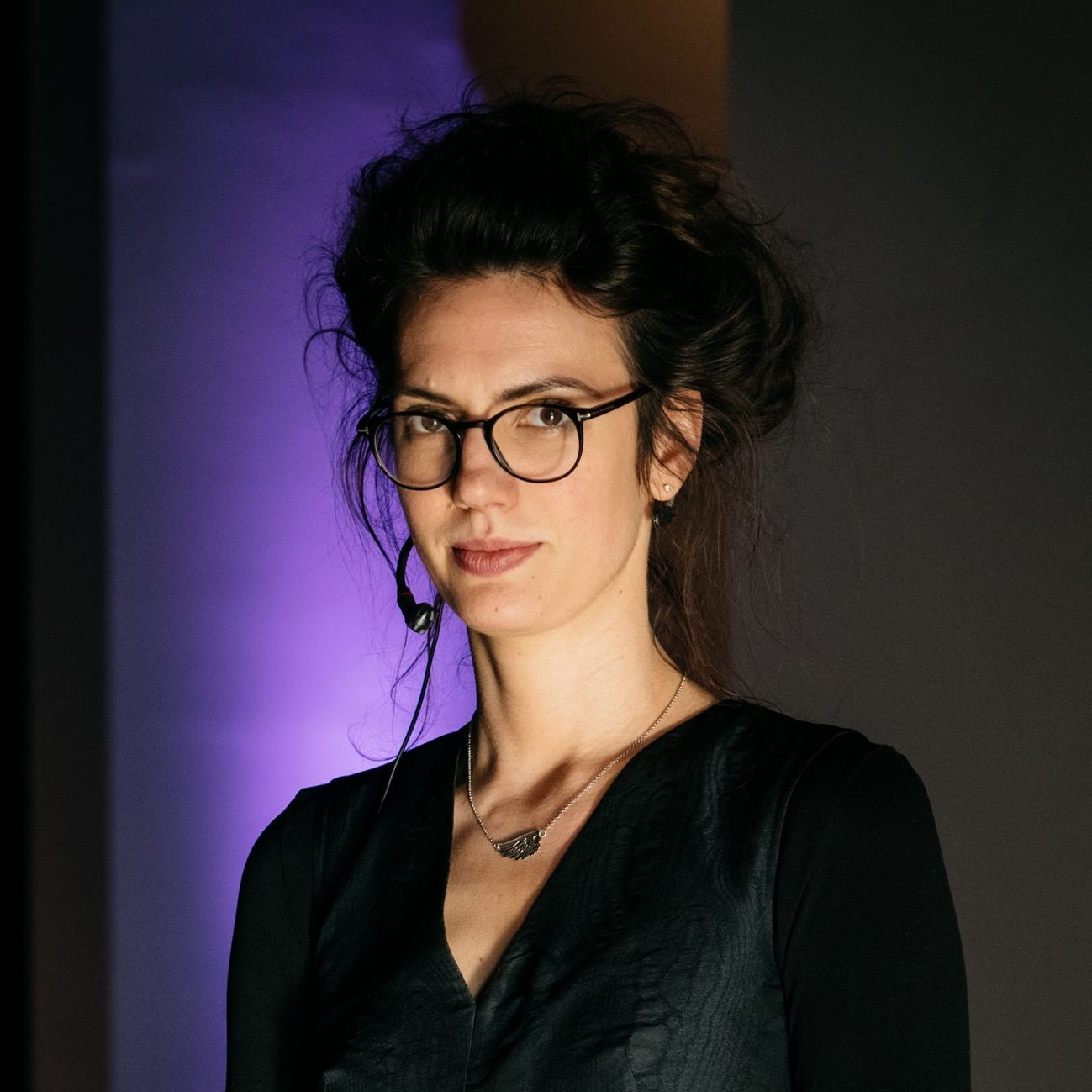 The scholarship of the state of North Rhine-Westphalia for female media artists 2019 was awarded to Vanja Smiljanić.
Members of the three-person jury were Dr. Inke Arns (Director of HMKV, Dortmund), Tasja Langenbach (Curator and Artistic Director of Videonale, Bonn) and Pauline M'Barek (Artist and NRW Media Art Scholarship Holder 2017). The jury selected the scholarship holders from 56 applications.
Jury statement
Vanja Smiljanić is interested in speculative narratives, feminist science fiction and a new materialism that connects the physical with the otherworldly. Since 2010, she has been involved with the new religious UFO movement "Cosmic People". After many unsuccessful attempts, Smiljanic finally became a member in 2013 and today describes herself as the "senior architect" of the "Library of Light" of the "Cosmic People", i.e. the archive whose contents she is beginning to change 'from the inside out'. She reports on this (subversive) activity in lecture-performances. Vanja Smiljanic reflects on her subject from an ambivalent inside – and lets an interested public participate in her artistic research work in novel live formats.
Within the framework of the scholarship, Vanja Smiljanić will work on her experimental documentary film Herland. For this, she will work with members of the "new religious movement" "Unarius", a religious UFO cult founded in 1954 in El Cajon, California (USA). As in previous projects, the artist seeks to use the "unscientific" practices developed by this group as alternative methods of critical thinking. At Unarius, Vanja Smiljanić is particularly interested in the "Past Life Therapy" practised there. The artist reinterprets this into a "choreography of becoming" that is supposed to lead to a "trans-personal state". The film will focus on Billie Stafford, a 78-year-old woman whose past lives allegedly included Leonardo da Vinci, an illegitimate daughter of Maria Theresa of Austria and Charlotte Perkins Gilman. Charlotte Perkins Gilman (1860-1935) was a utopian feminist author and an intellectual leader of the American women's movement. Her book Herland (1915) depicts a fictional, women-only society free of war, violence and domination. Based on interviews with Stafford/Gilman, Vanja Smiljanić will develop an experimental documentary format that will take viewers on a journey into the history of feminist and anarchist science fiction, cyberfeminism and tech noir. Dr. Inke Arns for the jury
The work Orion Debacle was shown as Video of the Month at Hartware MedienKunstVerein in April 2019.
Vanja Smiljanić (*1986 in Belgrad) is an artist born in Belgrade and living in Cologne. Her research focuses on visual art, video and performance. In her practice, she often uses the performance-lecture model as a way to cross fictional and experiential universes that include technical gadgets, diagrams and sci-fi povera sculptures. Her work combines otherwise non-comparable systems of reality and bears witness to the basis of ideologies as alienated regimes, using her own body as a medium of narration, often shifting between the position of oracle and storyteller.

Further information on the artist's website