Vimeo Video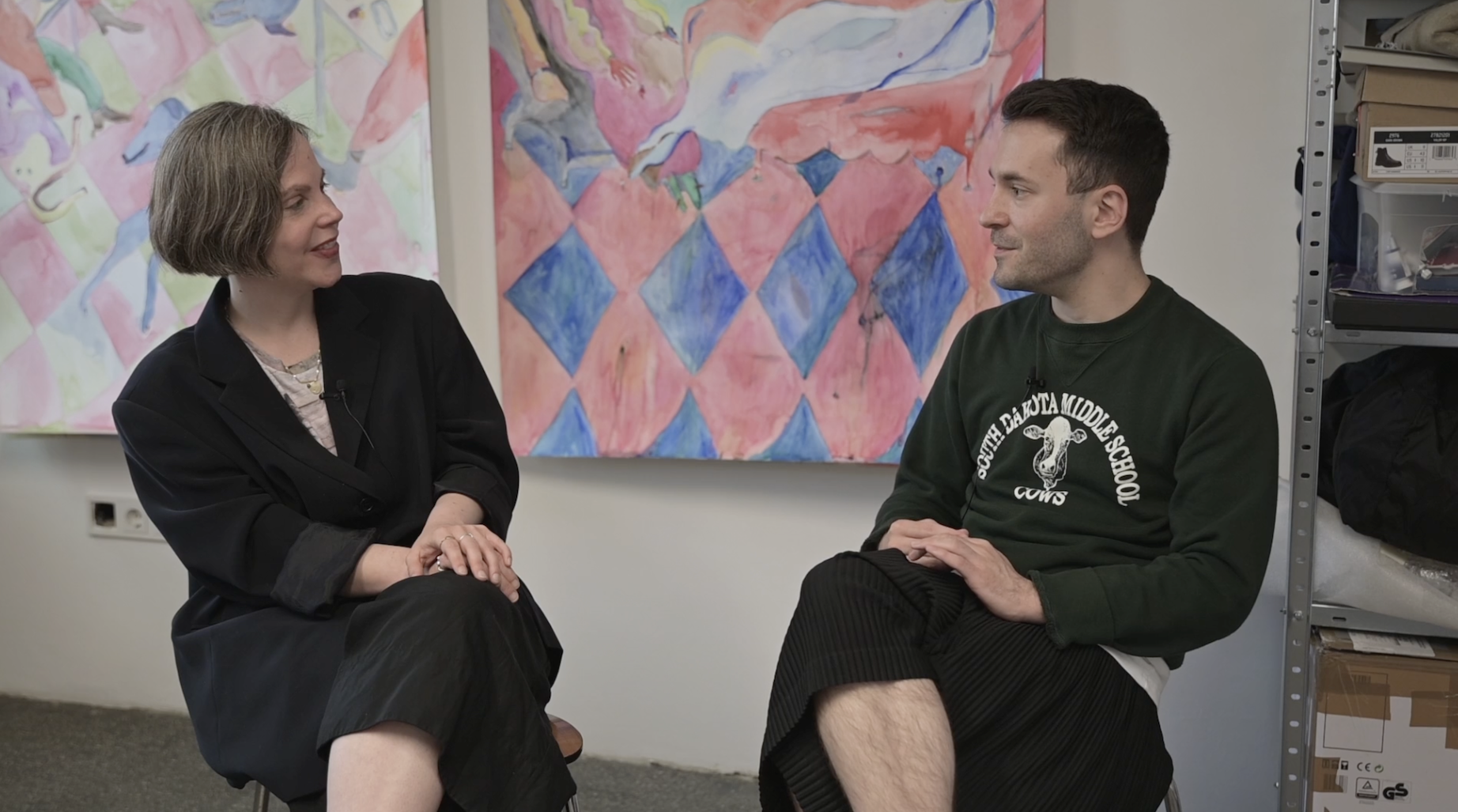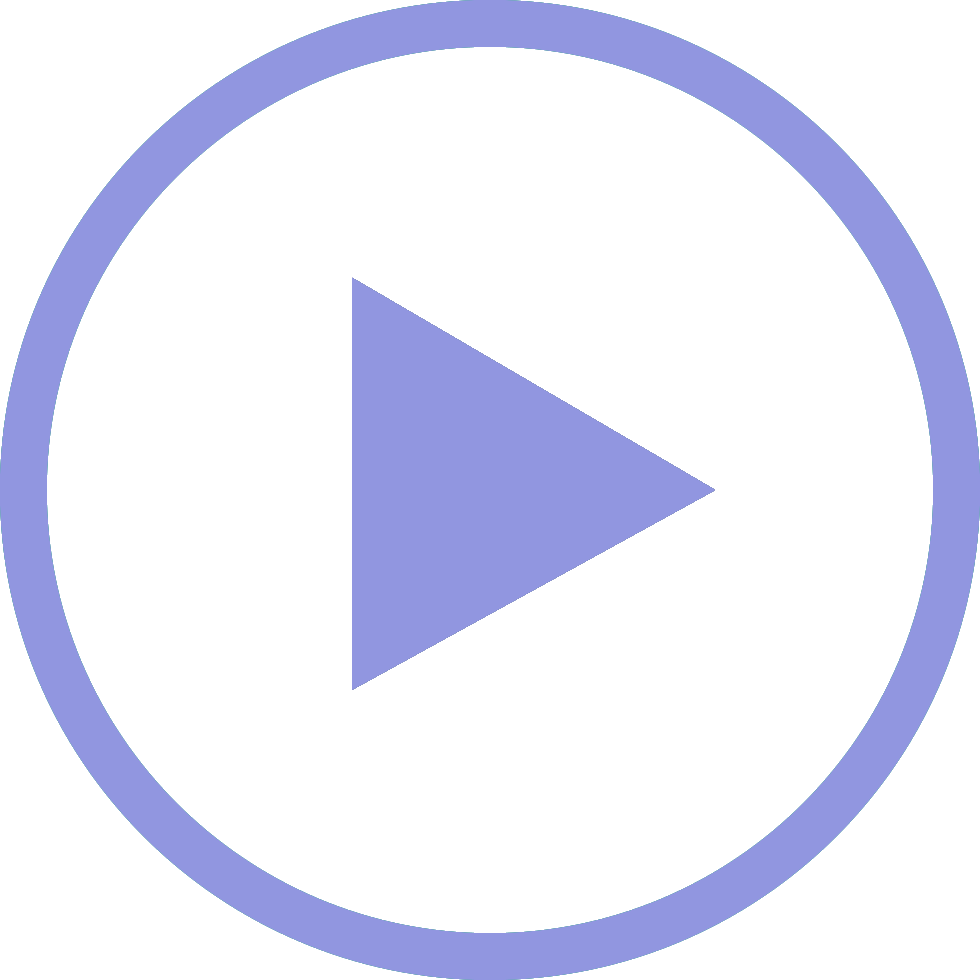 CLOSE ENCOUNTERS #8: Ani Schulze
The web series CLOSE ENCOUNTERS makes the wide range of media artistic work in NRW (North Rhine-Westfalia) visible. For many years and decades, outstanding positions in this field have been located in the region, and it is a great pleasure for us to meet some of these artists and present them in video portraits. Step by step, this provides an overview of the diversity of media art that is characteristic of NRW. In previous episodes, we had the pleasure of meeting the artist duo Jana Kerima Stolzer and Lex Rütten, video artist and photographer Nico Joana Weber, performance artist Vanja Smiljanić, photographer Axel Braun, artist Isabella Fürnkäs, collective sputnic, filmmaker Silke Schönfeld and media artist Vesela Stanoeva. This spring, we had the pleasure to meet artist Ani Schulze for a new episode.
CLOSE ENCOUNTERS #8: Ani Schulze im Gespräch mit Haris Giannouras
In conversation with curator Haris Giannouras in her studio at the Kölnischer Kunstverein, Ani Schulze, the current media art fellow of the state of NRW, talks about her artistic practice, in which she draws on a versatile spectrum of different approaches such as painting, drawing, video, sculpture and installation. The interplay of fact and fiction, which is always relevant in Ani Schulze's works, is playfully brought to light in her hybrid narratives. In her works, she presents a mixed world of historical figures and their performers, historical facts and anecdotes, and real and fictional spaces. For her latest film work, The Convent of Pleasure, Ani Schulze examined Margaret Cavendish's 17th century comedy of the same name, highlighting the role of female artists of the time. This work, which is the focus of the conversation with Haris Giannouras for the eighth episode of the media artists' portraits CLOSE ENCOUNTERS, will be on view from 21 October 2023 as part of an exhibition at the Moltkerei Werkstatt, Cologne.
Ani Schulze works with painting, video, sculpture and installations. Recent solo exhibitions include "Snake Charming" in the gallery Lehmann + Silva (Porto 2023); "Lovers & Hunters", Kunstverein Siegen (DE, 2021); "Hang in there, baby", A Certain Lack of Coherence, Porto (PT, 2021); "Flint House Lizard", Basis, Frankfurt (DE, 2019);"Flint House Lizard", I: Project Space, Beijing (CN, 2019) and "7 Follies", Artothek, Köln (DE, 2019). Her work has been show at group exhibition taking place at Hamburger Kunsthalle; Fundacion Botin, Santander; Kunsthalle Schirn, Frankfurt and Extra City Kunsthalle, Antwerpen, amongst others. She received scholarships, prizes and residencies by Goethe Institut China, Cité Internationale des Arts in Paris, Kunstgiesserei/ Sitterwerk St. Gallen und der HBK Braunschweig, amongst others.
More Info on Ani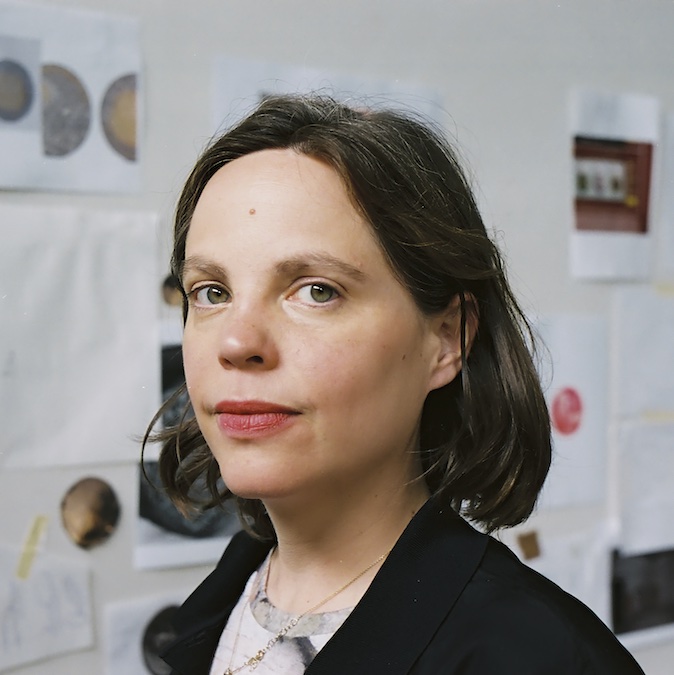 Haris Giannouras collaborates closely with artists assuming the role of writer, curator, producer, and educator. He is currently working on a doctoral dissertation at the Institute for History of Art at the University of Cologne with the title Painting and the 1990s: Quotes and Borrowings Reconsidered. Past collaborations include (selection): Andrea Büttner, Beth Collar, Jamie Crewe, Maria Lassnig Estate, Stefano Faoro, Olivier Foulon, Beatrice Gibson, Oliver Husain, Onyeka Igwe, Eleanor Weber Ivory, Hiwa K, Ellen Yeon Kim, Lin & Lam, Ghislaine Leung, Rita McBride, Cana Bilir-Meier, Karī Mugo, Phung-Tien Phan, Fiona Banner aka The Vanity Press, Marc Siegel, Monika Stricker, Studio for Propositional Cinema, Megan Francis Sullivan, Mark van Yetter.