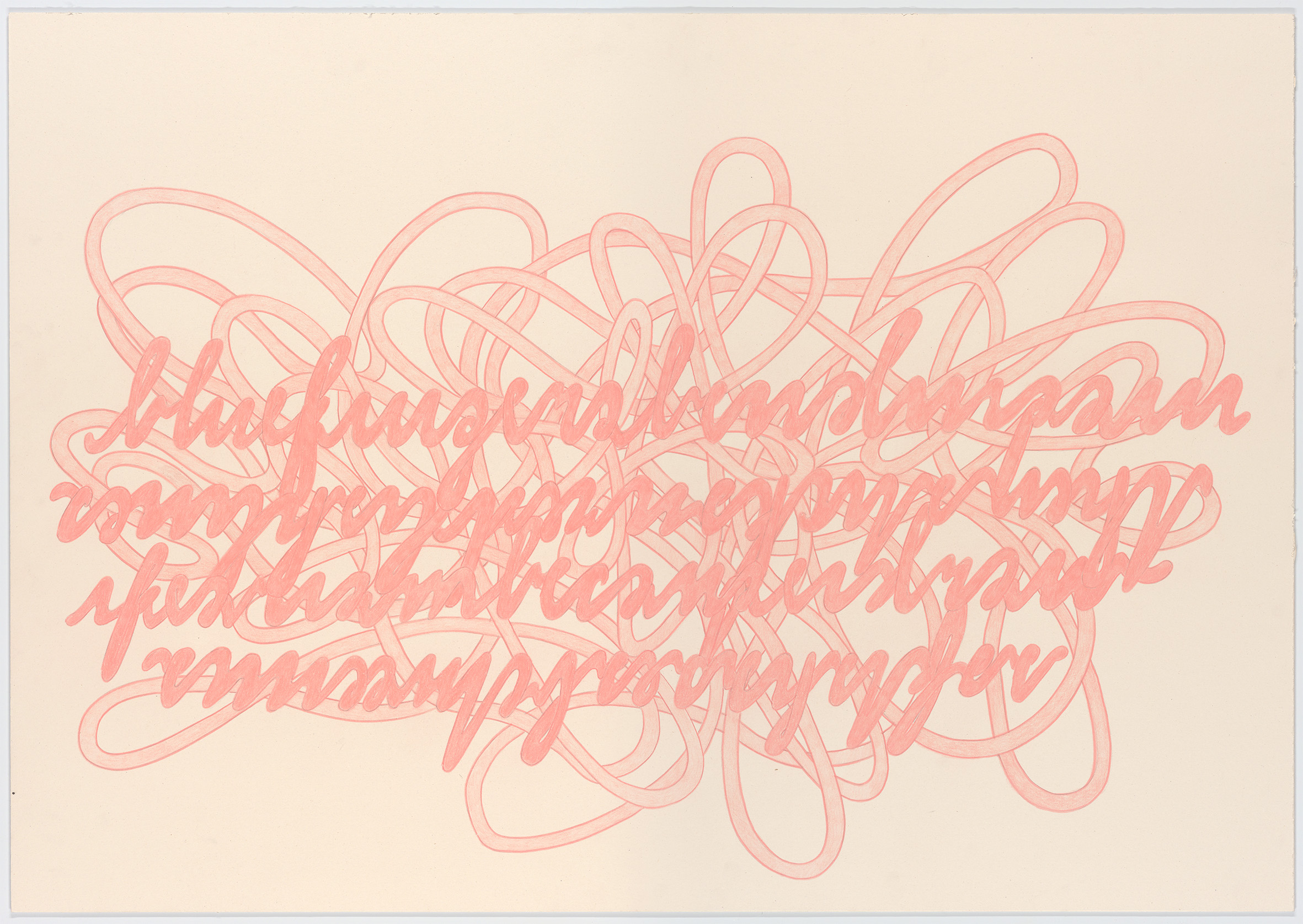 Duration: march until dezember 2022
Kris Dittel is a current Medienkunstfellow NRW at the Temporary Gallery – centre for contemporary art in Cologne. During her fellowship she is involved in a research trajectory "Unruly Kinships" speculating about utopian forms of kinship beyond property relations and the social reproduction of norms. It is about the critique of the nuclear family with an aim to expand the questioning spirit into practices of collective learning, sharing and contemplating other ways of organising life and social reproduction. Topics of interest include family abolitionism, queer kinship, reproductive justice, the role of technology in forming relations, as well as a reflection on raising children. The project aims to collectively contemplate the question of how to build communities that expand beyond the normative family unit, in a world that is set up to regulate social relations via the private socio-economic organisation of the nuclear family. Instead of presenting 'new models' or universalist 'ideals', the project aims to diverge from the idea of blueprints and hopes to collectively contemplate the question of how to build communities that expand beyond the normative family unit, in a world that is set up to regulate social relations via the private socio-economic organisation of the nuclear family.

The project involves a collaborative research between the fellow, Kris Dittel and the director of the CCA Temporary Gallery, Aneta Rostkowska. Additionally, a study group "Unruly Kinships" takes place. This series of gatherings aims to think collectively about the way we form relations in and with the world, outside of the nuclear family structure. The meetings take place monthly, online. Each session is led by an invited guest, including artists, thinkers, poets, activists and others.
In this podcast episode with Olga Felker we learn more about the exciting research of Media Art Fellow Kris Dittel
Kris Dittel is a Rotterdam-based curator, editor and occasional writer. Informed by her background in economics and social sciences, her curatorial practice pays attention to the social, political and economic context of her work. Her long-term research projects materialise in a multitude of ways, as exhibitions, performances, publications, talks, public events, and other. Most recent research interests include "Unruly Kinships" (Temporary Gallery, Cologne 2022); The Voice as Material (Post-Opera at TENT, V2_, Operadagen Rotterdam, 2019); and The Question of Value (The Trouble with Value at Bunkier Sztuki, Krakow and Onomatopee, Eindhoven, 2016–19). With Eloise Sweetman Kris co-hosts I Hope This Message Finds You Well, a podcast about curating.

Her latest publication, co-edited with Clementine Edwards, The Material Kinship Reader considers material beyond extraction and kinship beyond the nuclear family (Onomatopee, 2022). Previous edited volumes include The Trouble with Value: Art and Its Modes of Valuation (Onomatopee, 2020), Marjolijn Dijkman: Radiant Matter (Onomatopee, 2018), The Economy is Spinning (Onomatopee, 2017), and Antonis Pittas: Road to Victory (co-edited with Clare Butcher, Mousse Publishing and Hordaland Kunstsenter, 2017).
More information about Kris Dittel
B
EVENTS FOR THE PROJECT UNRULY KINSHIPS
FORMS OF KINSHIP – LIQUID DEPENDENCIES
19 February 2022, 6 p.m.

Organized by documenta Institut in collaboration with Temporary Gallery. Centre for Contemporary Art.
With Aneta Rostkowska (CCA Temporary Gallery, Cologne), Kris Dittel (independent curator), Aiwen Yin (ReUnion Network / Liquid Dependencies)

More information about FORMS OF KINSHIP – LIQUID DEPENDENCIE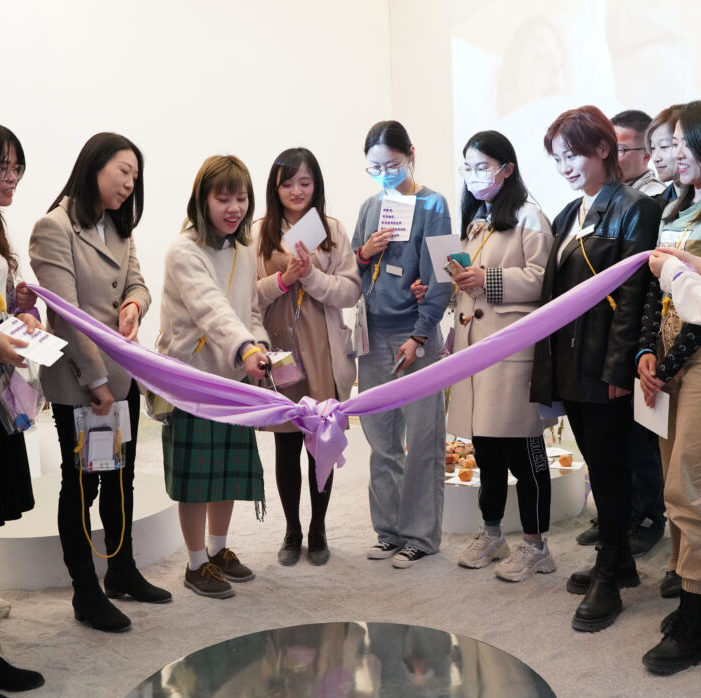 FORMS OF KINSHIP – ON FAMILY ABOLITION
A talk by Sophie Lewis
Wed 16 March 2022, 7 p.m.

Family abolition is a charged phrase which often prompts the impulsive answer "But I love my Family!" With Sophie Lewis we will discuss what is meant by family abolitionism, what it has to do with love and collective care, why we should abolish the family, and its utopian vision. Sophie Lewis will also reflect on what does family abolition mean in political contexts where the Indigenous, minoritarian and racialised family is always already pre-abolished.

Documentation FORMS OF KINSHIP – ON FAMILY ABOLITION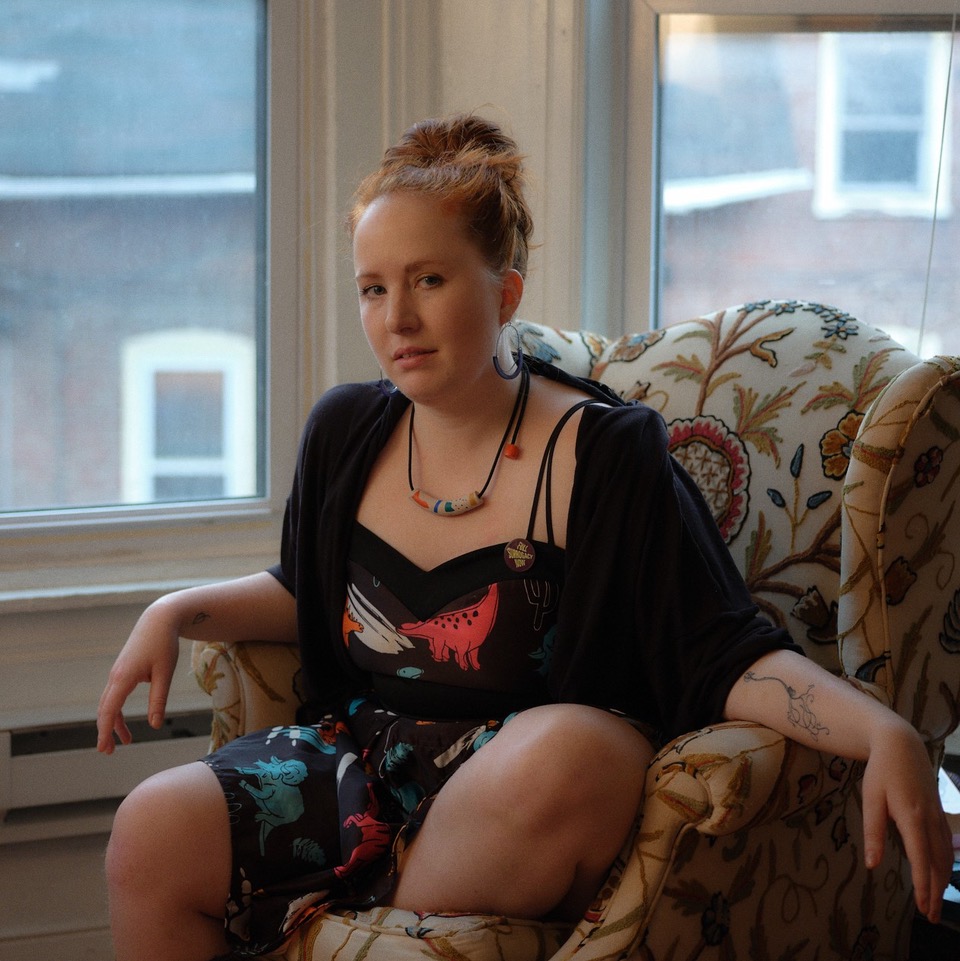 FORMS OF KINSHIP – THE MATERIAL KINSHIP READER
Conversation with Kris Dittel, Clementine Edwards and a talk by Joannie Baumgärtner
Fr 29 April 2022, 7 p.m.

The Material Kinship Reader proposes to think kin beyond bloodlines and material beyond extraction. The event will include an introduction by the editors, Kris Dittel and Clementine Edwards, followed by a talk by Joannie Baumgärtner. The talk, based on their text 'Family Value: Towards a Kinship Beyond the Forms of Capital' will outline some ideas on the way the nuclear family structure produces kinship through the capital form.

About The Material Kinship Reader
What does it mean to acknowledge one's closeness to, enmeshment in or even kinship with the material world? And what does it mean to question family structures – the way they organise, coerce and make deviant certain lifeforms – and dwell in other possibilities of kin-making? Not just a jolly rethinking of objects or a polyamorous romp through relationships, The Material Kinship Reader reckons with the extractivist histories of materials and the social relations that frame much of contemporary life.

Spanning fiction and theory, the collection of texts expand the idea of an artist's book by bringing words into conversation with an aesthetic proposition. Clementine Edwards' artwork is the visual weft to the book's written net. From colonial conquest to climate collapse, The Material Kinship Reader tells toxic and tender stories of interdependence among all things sentient and insentient.

More information about FORMS OF KINSHIP – THE MATERIAL KINSHIP READER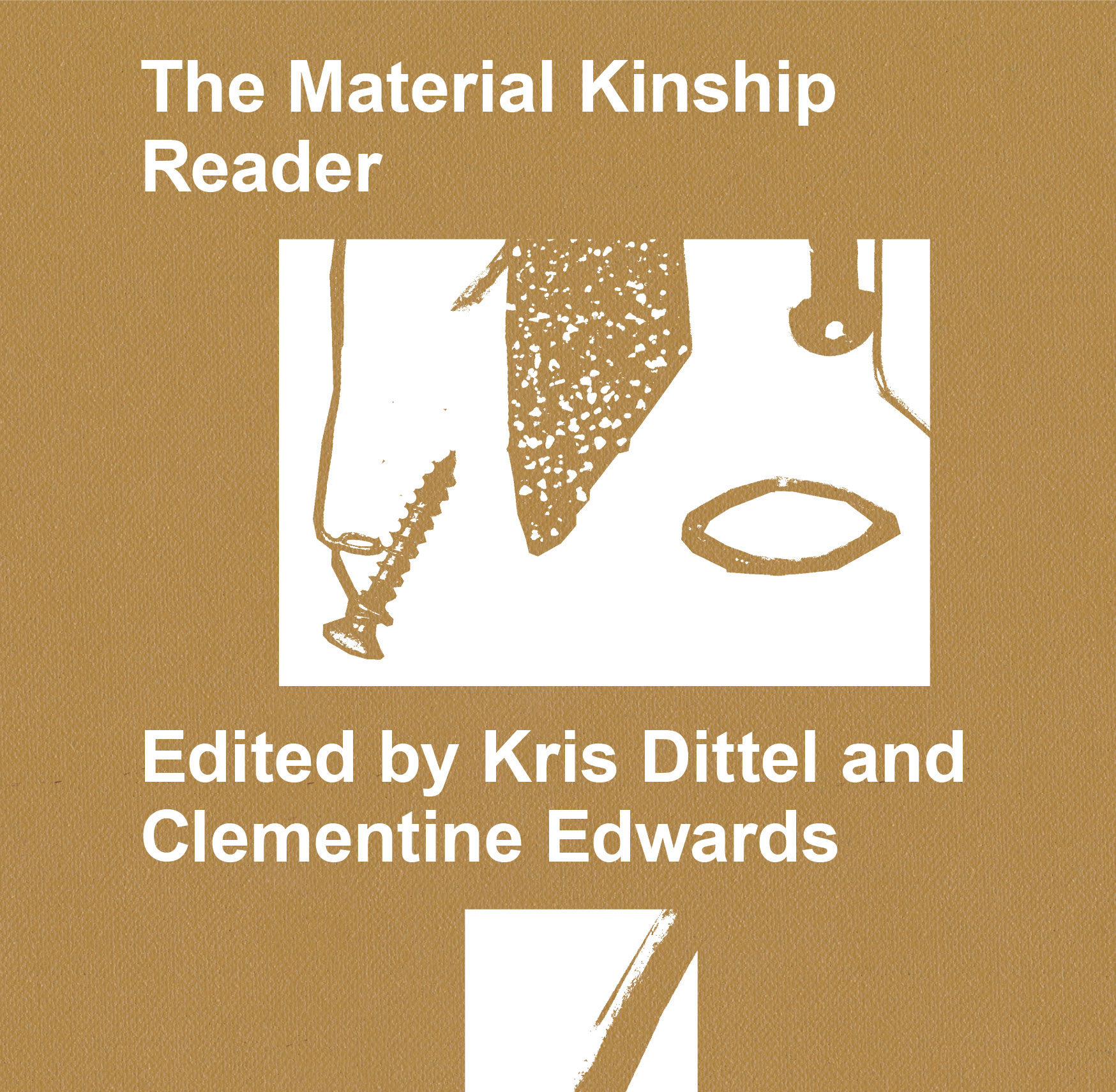 FORMS OF KINSHIP — RADICAL DREAMING
Workshop with Georgy Mamedov
So 15 May 2022, 14—19 p.m.

For many people sleep is an escape strategy in stressful situations. We want to fall asleep in the hope that after awakening the stressful condition is gone. Sleeping is a transitory state, a refuge from the pressing and devastating reality. In dreams complex, otherwise unexperienced worlds and feelings never experienced before appear. Dreams have a power to frighten and distress but also to heal and liberate. Dreaming is an utterly personal, even intimate experience, very often too embarrassing to share with others.

Yet, this is what I want to do – to invite friends and strangers into my dream; to let everyone explore and settle in the dreamworld I've once visited myself. It is a world in which people have a chance to live eternally, but if and when they decide to die, they turn into human-made objects. What object would you want to become after death? What does death mean anyway? What happens to kinship, love and belonging in a world where the ontological difference between the human and non-human becomes arbitrary? We will collectively dive into these questions and try to come up with some answers, which potentially bring some light and hope to our present gloomy and scary world.

More information about FORMS OF KINSHIP – RADICAL DREAMING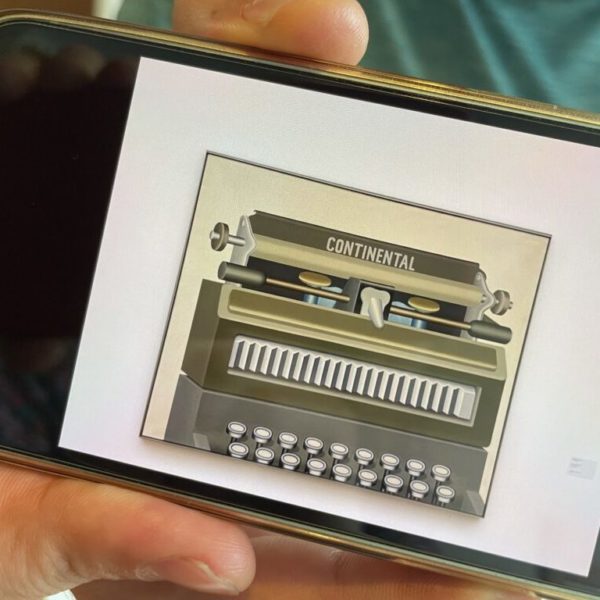 FORMS OF KINSHIP — THE POWER OF DREAMS
A reading and conversation with Georgy Mamedov
Mon 16 May 2022, 5—7 p.m.

In dreams mundanity, fantasy, individual fears and collective desires are often tied up in the strangest ways. Can we potentially use the power of these odd juxtapositions for radical (re)imagination of the world we live in? Audre Lorde starts her "Notes from a Trip to Russia" (1976) with a recollection of an erotic dream during her visit to Moscow. Georgy Mamedov will read this short fragment as an invitation to a conversation about the power of dreams as vehicles of radical imagination. Let's share dreams and see where it gets us!

More information about FORMS OF KINSHIP – THE POWER OF DREAMS
FORMS OF KINSHIP – POLYSEXUAL ECONOMY
A reading group with Bini Adamczak
24 August 2022, 7—9 p.m.

The love market is premised on competition between lovers, like any other market solely on the construction of scarcity. There are enough lovers for everyone, but not everyone gets one – or ten. The theory of polysexual economy apprehends sexuality as value-form, from the side of the exchange process. It allows a glimpse of the possibility of a sexual economy that, for the first time in history, would not be structured in a corporative-feudal, racist-segregationist way: a universal (world) market, in which all bodies appear as commodities and are exchangeable (what a delay – see 1789). Deregulating the economy though means abolishing its limitations, and not abolishing the economy itself – which is what's at stake here. What is sought is a mode of socialisation that is neither the (under-consumptive) crisis mode of the single-market, nor that of the twosome, the marriage contract, or the trade agreement for (a stage of) life. Neither a proto-capitalist economy of general competition, nor a socialist controlled economy that administers poverty – one and just one commodity of attractive power for each – for eternity.
Bini Adamczak (Berlin) works as a philosopher and artist who writes on political theory, queer politics, and the past future of revolutions. She invented the term "circlusion" and is the author of Communism for Kids (MIT) and Yesterday's Tomorrow. On the Loneliness of Communist Specters and the Reconstruction of the Future (MIT, forthcoming). Together with Konstanze Schmitt she created the theatre play Everybody Needs Only You. Love in Times of Capitalism (Berlin 2019).

More informationen about FORMS OF KINSHIP – POLYSEXUAL ECONOMY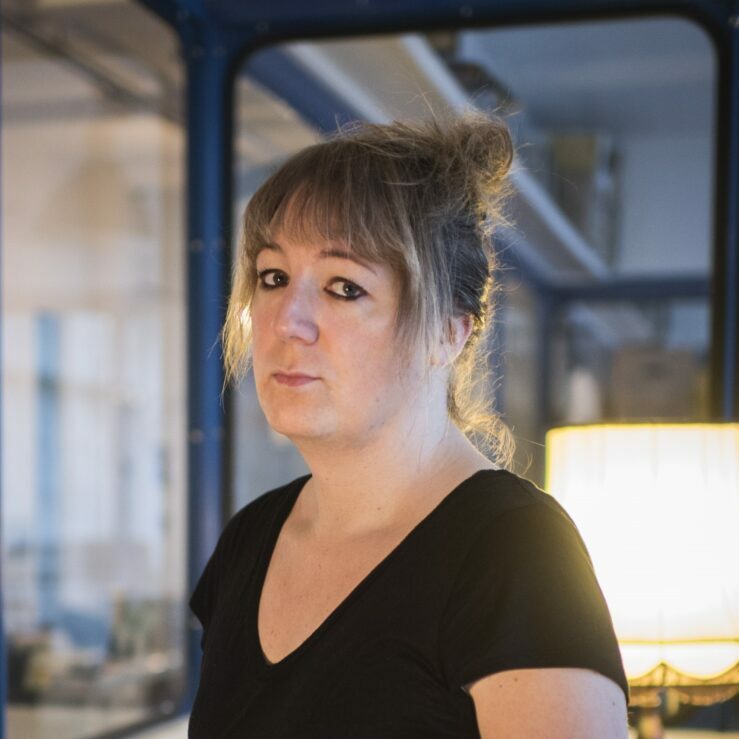 FORMS OF KINSHIP — ANCESTRAL SPIRITS
Talk with Khanyisile Mbongwa and Li'Tsoanelo Zwane
Wed 7 September 2022, 7—9 p.m.

During the event curator Khanyisile Mbongwa and researcher/ healer Li'Tsoanelo Zwane will engage in a conversation about ancestral spirits and how they establish various levels of kinship. They will discuss the way they relate to each other as Sangoma's (shaman/ indigenous spiritual healer), the way we can shape relations with idlozi – singular and plural ancestral spirits, with whom, one shares their corporeal body (Zwane, 2021) and brotherhood with ubuNgoma (which can be defined as the overarching theoretical and pragmatic frameworks informing the work of Sangomas) (Zwane, 2021). The discussion will also revolve around kinship from the perspective of feminine and masculine energies that are not static roles, but fluid and always changing. Mbongwa will elaborate on how this form of kinship informs her curatorial practice of care and cure.

More informationen about FORMS OF KINSHIP – ANCESTRAL SPIRITS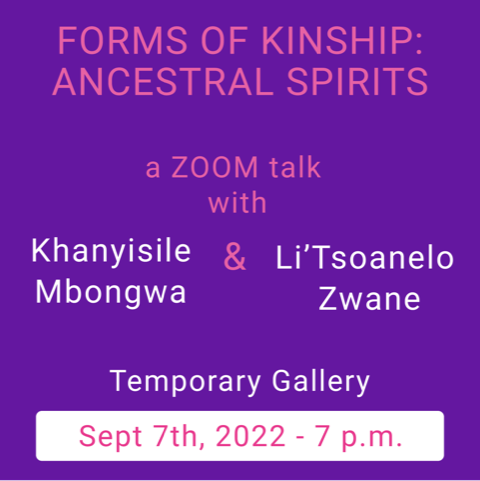 FORMS OF KINSHIP – DADDY RESIDENCY
Talk with Nahee Kim and Jiyoung Kim
Mon 31 October, 7—9 p.m.

The event will be a conversation between artist Nahee Kim and researcher Jiyoung Kim with a special focus on the artist's project Daddy Residency. Daddy Residency is a project about Nahee Kim's family planning with their unborn baby and multiple biologically unrelated daddies. The project is Kim's attempt to contemplate how much our norms and desires about family are programmed as 'natural' and how Kim, as an individual in the hetero-patriarchal society, can override those. In 2019, in the project's initial phase, Kim publicised their plan to have a baby via IVF and raise the baby with multiple temporary daddies, chosen through an open-call. The applicants' gender does not matter, they would be compensated for their child-rearing labour.

More informationen about FORMS OF KINSHIP – DADDY RESIDENCY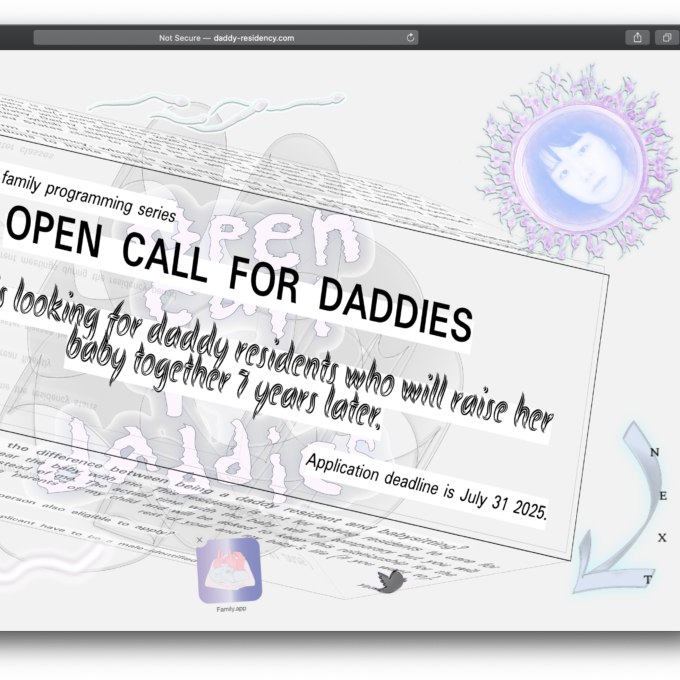 FORMS OF KINSHIP – NEUROQUEER INTIMACIES
Event with Francisco Trento
8 December 2022, 7—9 p.m.

During the event, Francisco Trento will present two work-in-progress projects on the topic of non-neurotypical intimate relationships, ones that deviate from the standpoint of neurotypical privilege. Francisco will introduce their research on the stigmatisation of neurodiversity within online dating platforms and share excerpts from an article soon to be published in Culture Unbound journal. During the second part of the event, they will present a zine prototype, T*nder-bender (developed at the UrbanApa Home Residency). The zine discusses experiences of stigmatisation in the online dating scene as a neurodivergent person. While this is a project strongly connected to complaining, it emphasises neuroqueer JOY. This is why the prototype also includes fictional playful dating app 'profiles' showing a joyful approach to more-than-human and neuroqueer approaches to intimacy; profiles that value neurodivergent traits such as stimming, stuttering, being hypersensitive and overwhelmed by textures, sounds and crowded environments. The zine features counter-ableist dating app profiles from the perspective of non-human subjects, such as rocks, trees and toys looking for intimate connection. The zine's conceptual allies are, among many, Remi Yergeau's book "Authoring Autism: On Neurological Queerness" and Sophie Lewis's "Abolish the Family".

More informationen about FORMS OF KINSHIP – NEUROQUEER INTIMACIES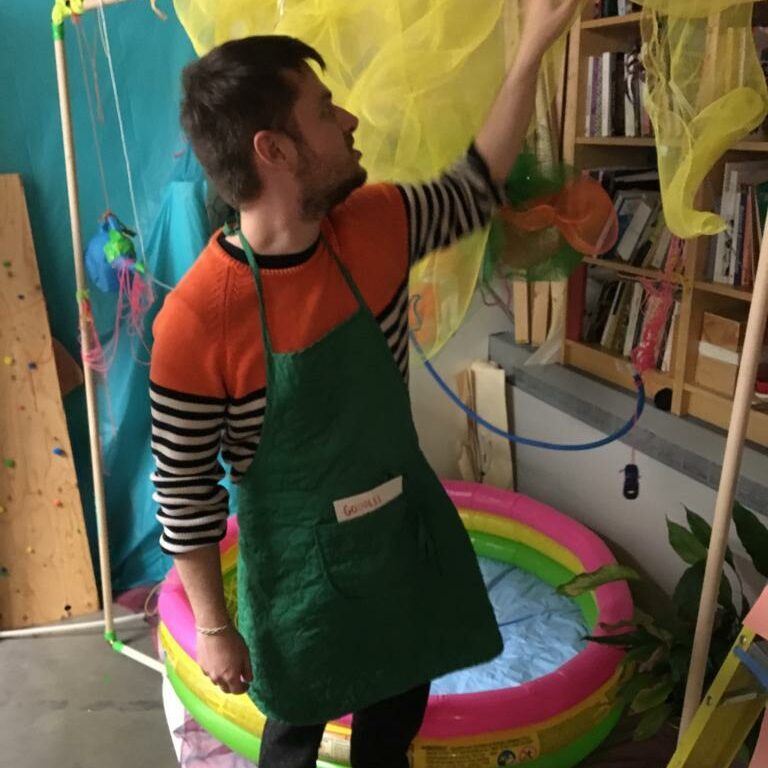 FORMS OF KINSHIP – ON THE (FEMINIST) CONTRADICTIONS OF PARENTING
Event with Karina Kottová and Barbora Ciprová
13 December 2022, 6–8 p.m.

Language: English

Hold on to – Let go
Parenting in times of today's multiple global crises raises many question marks. What can we look up to and which models can we follow or establish in order to raise children with a future, capable of co-creating more sustainable and caring conditions for life, education, relationships, work and fulfilment?

The online talk and screening will offer a glimpse into texts and research materials on diverse modalities of parenting and relations with children that were used in preparation of an international exhibition project titled Beyond Nuclear Family, presented by Jindřich Chalupecký Society curatorial collective in Prague, Berlin and New York. During the talk and the following discussion, two curators will explore some of the often contradictory stands and propositions on parenting and parent-children's perspectives stemming from feminist theory and fiction, psychological and anthropological literature. They will discuss topics such as (in)secure attachment, (de)privatisation of care or "tribalization" of parenting styles. The talk will include excerpts of moving image works that were part of the Beyond Nuclear Family exhibition.

Karina Kottová is a curator and theoretician of contemporary art based in Prague, Czech Republic. Currently she is a director of the Jindřich Chalupecký Society. Among projects she established and co-established are INI Project, an independent process-oriented project space, the Věra Jirousová Award for art critics, or UMA Audioguide. She is interested in the psychological and emotional impact of current socio-political challenges as well as in feminist theory and the subversive potential of the so-called "feminine" qualities, such as empathy, irrationality or intuition. Since 2010 she has curated over 60 exhibitions, projects and festivals, both in the Czech Republic and internationally – in independent art centers and museums in New York, Washington D.C., Berlin, Helsinki, Diepenheim (NL) or Gdansk (PL). She has worked on large-scale projects and new artwork commissions with prominent artists from diverse backgrounds. In 2019 Display published her monograph "Institution and the Viewer".

Barbora Ciprová is a curator and musician based in Prague. She graduated from the Faculty of Humanities at Charles University in Prague and the Faculty of Fine Arts in Brno in the studio of Environment. Apart from her independent curatorial projects mainly in regional galleries, she has been working at the Jindřich Chalupecký Society, first as a production manager, then as part of the curatorial collective and as deputy director. In her practice she focuses on the influence of the physical or cultural environment on the inner "space" of a person, whether in the context of art, anthropology or psychology.

Beyond Nuclear Family represents the third chapter in the Jindřich Chalupecký Society's long-term project Islands: Possibilities of Togetherness. It is also part of the international platform Islands of Kinship: A Collective Manual for Sustainable and Inclusive Art Institutions, co-funded by the European Union.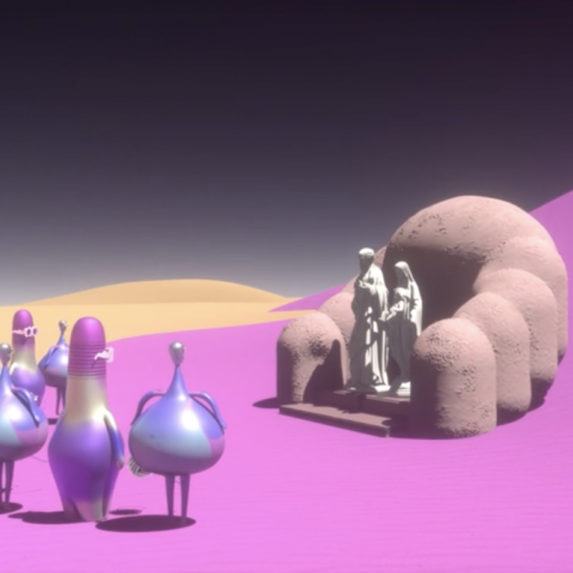 The Temporary Gallery – centre for contemporary art is a non-profit institution for contemporary art in Cologne. Founded in 2009 as an art association, it was directed by art historian and curator Regina Barunke from 2012-2018. In January 2019, Aneta Rostkowska took over as director of the gallery. In solo and group exhibitions, the Temporary Gallery presents young or rediscovered, often international positions. Since 2014, the Temporary Gallery has been institutionally supported by the City of Cologne as a centre for contemporary art.

More information about Temporary Gallery – centre for contemporary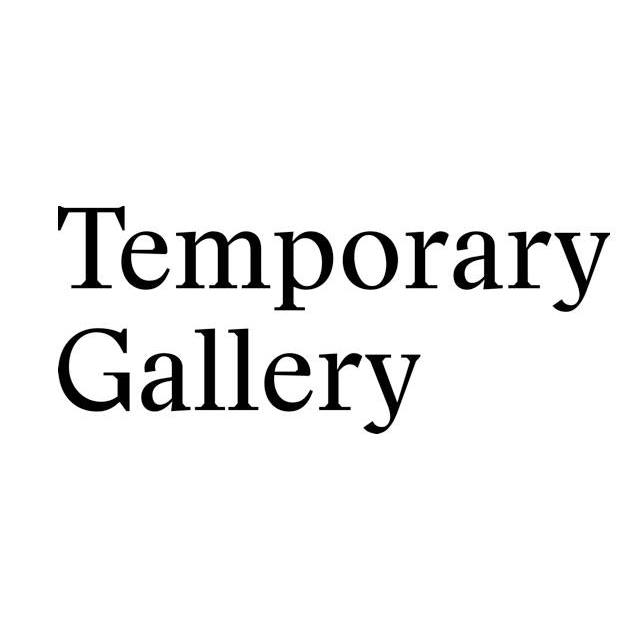 Images: @ Konrad Klapheck. The Superman (Der Supermann), 1962. Ludwig Museum I © Christopher Leaman. Sophie Lewis, 2019 I © Pan Yannan I Image: Bini Adamczak © Chris Grodotzki