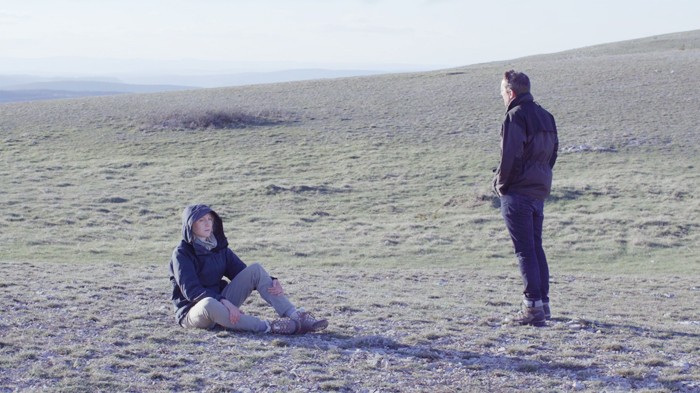 Screening and talk: BALLADE – Céline Berger
Temporary Gallery
thu, 7.06.2018, 7pm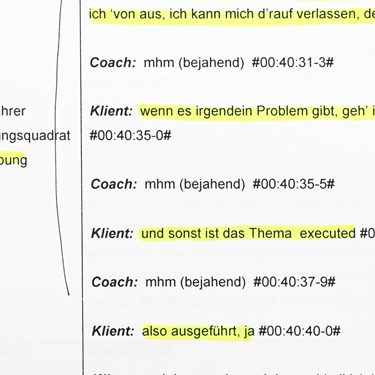 Short film: BALLADE, 23 min, Céline Berger, 2017
A project manager, a personnel manager and a managing director wander through a barren landscape and talk about the constraints and fears of everyday working life and their longings for a different, better life. The screenplay for Céline Berger's short film "Ballad" is based on recordings of coaching sessions at german business schools and deals with the handling of corporate strategies, management rhetoric and the potential use of labour as a human resource.
Céline Berger, born 1973 in Saint Martin d'Heres, France, is an artist and lives in Cologne and Rotterdam. Her work is concerned with the linguistic and visual world of today's work and corporate structures. Before studying art at the KHM Academy of Media Arts in Cologne and the Rijksakademie in Amsterdam, she studied physics and materials science and worked as an engineer for semiconductor manufacturers. Berger is the winner of the NRW Scholarship for female media artists (2015).
Emmanuel Mir, born 1972 in Toulon, France, studied at the Kunstakademie Düsseldorf, art history at the University of Düsseldorf and received his doctorate on the function of art in private companies. Since 2017 he has been project manager of the LaB K State Office for Visual Arts NRW.
Further information is available at: www.temporarygallery.org
The office medienwerk.nrw was funded by the Ministry of Culture and Science of the State of North Rhine-Westphalia. The office is supported by the Hartware MedienKunstVerein, Dortmund.