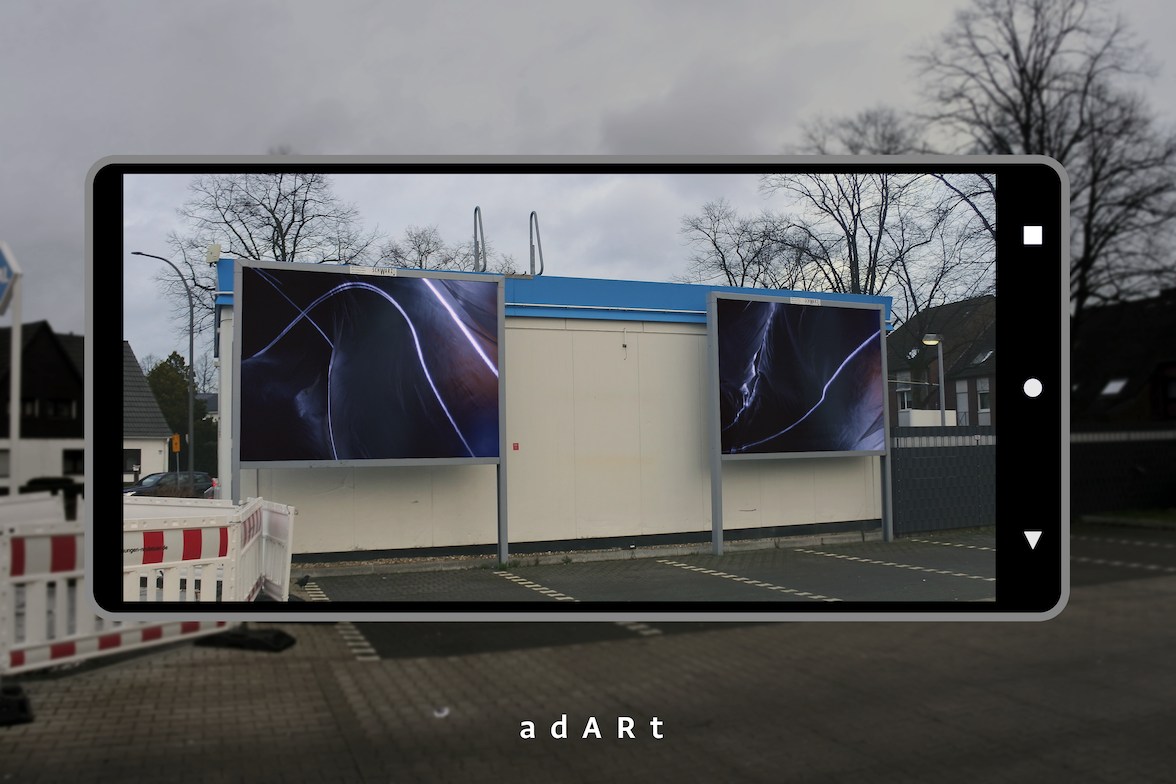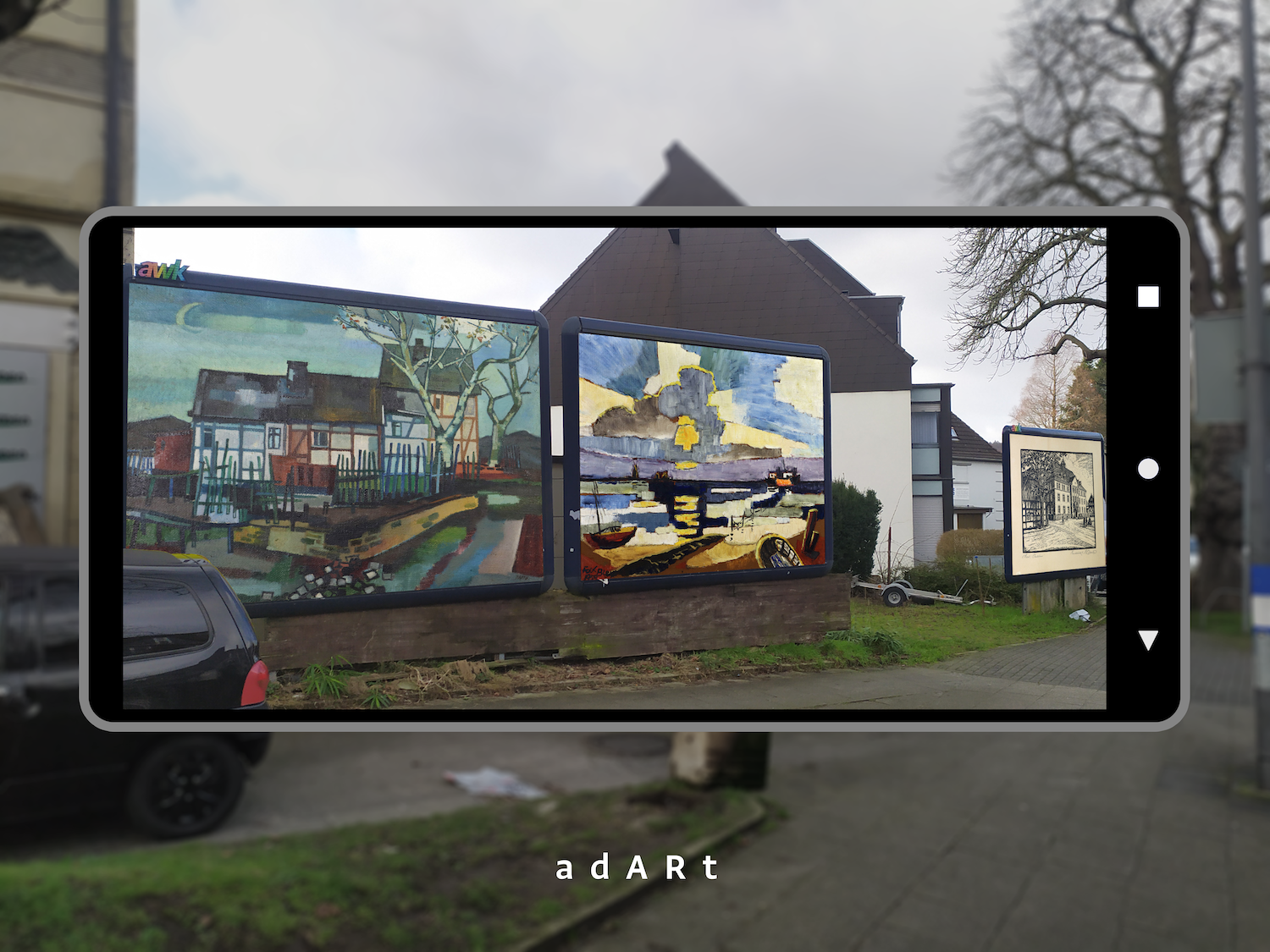 Augmented Art Advertising
Augmented Art Advertising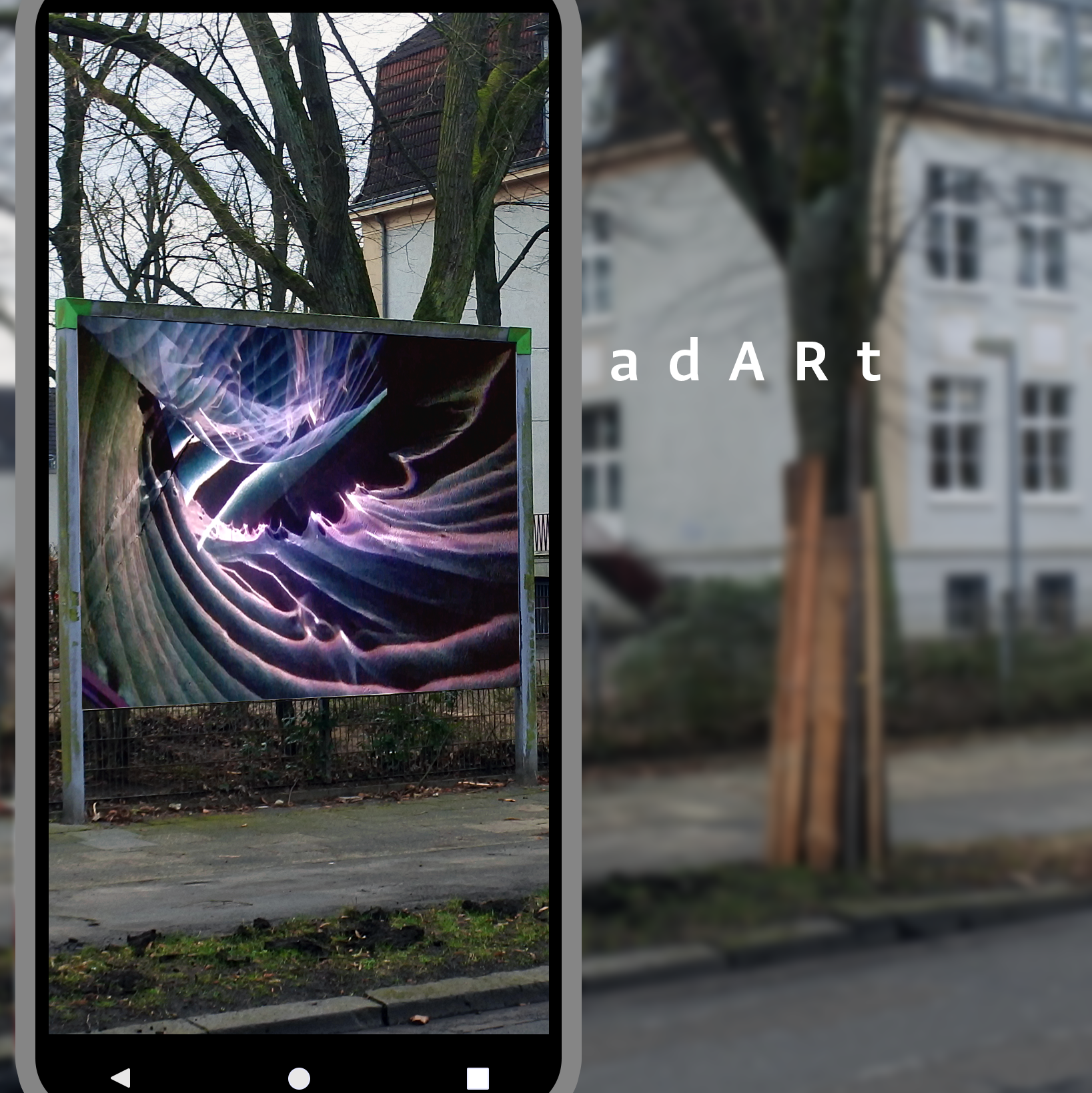 Duration: July and August 2022
adARt – Augmented Art Advertising is an interdisciplinary media art project and a design experiment to communicate cultural content using contemporary technologies. The Skulpturenmuseum Glaskasten Marl, the Essen-based media art duo Kollektiv 42, the Aachen-based cityscaper GmbH and the Folkwang University of the Arts are planning an innovative augmented reality project to virtually extend the museum space to the exhibition architecture of advertising in public spaces. The interest here is not only in the critical examination of the structural omnipresence of product marketing. Equally decisive is the intensive, cross-sector discourse on the technical possibilities and medial difficulties of mixed reality systems.
With a freely available app, interested people all over NRW will be able to experience the advertising posters in their neighbourhood as exhibition spaces of an augmented reality, create collections of their favourite artworks and learn more about the artists. In August 2022, the Skulpturenmuseum Glaskasten Marl will then invite visitors to a special highlight: the virtualised collection and the temporary adARt exhibition with artworks specially developed for the AR space. Visitors can explore the exhibition on their own with the app or take part in curated guided tours in the city centre equipped with tablets.

With a symposium in the SANAA building at the Zollverein World Heritage Site, Kollektiv 42 and Folkwang University of the Arts will offer a platform for cross-sector discourse on mixed reality systems on 11 November 2022 in Essen. Project results will be presented publicly and reflected in various contexts through exhibition elements, guest lectures and a panel discussion.
Image.: © Stephan Wolters