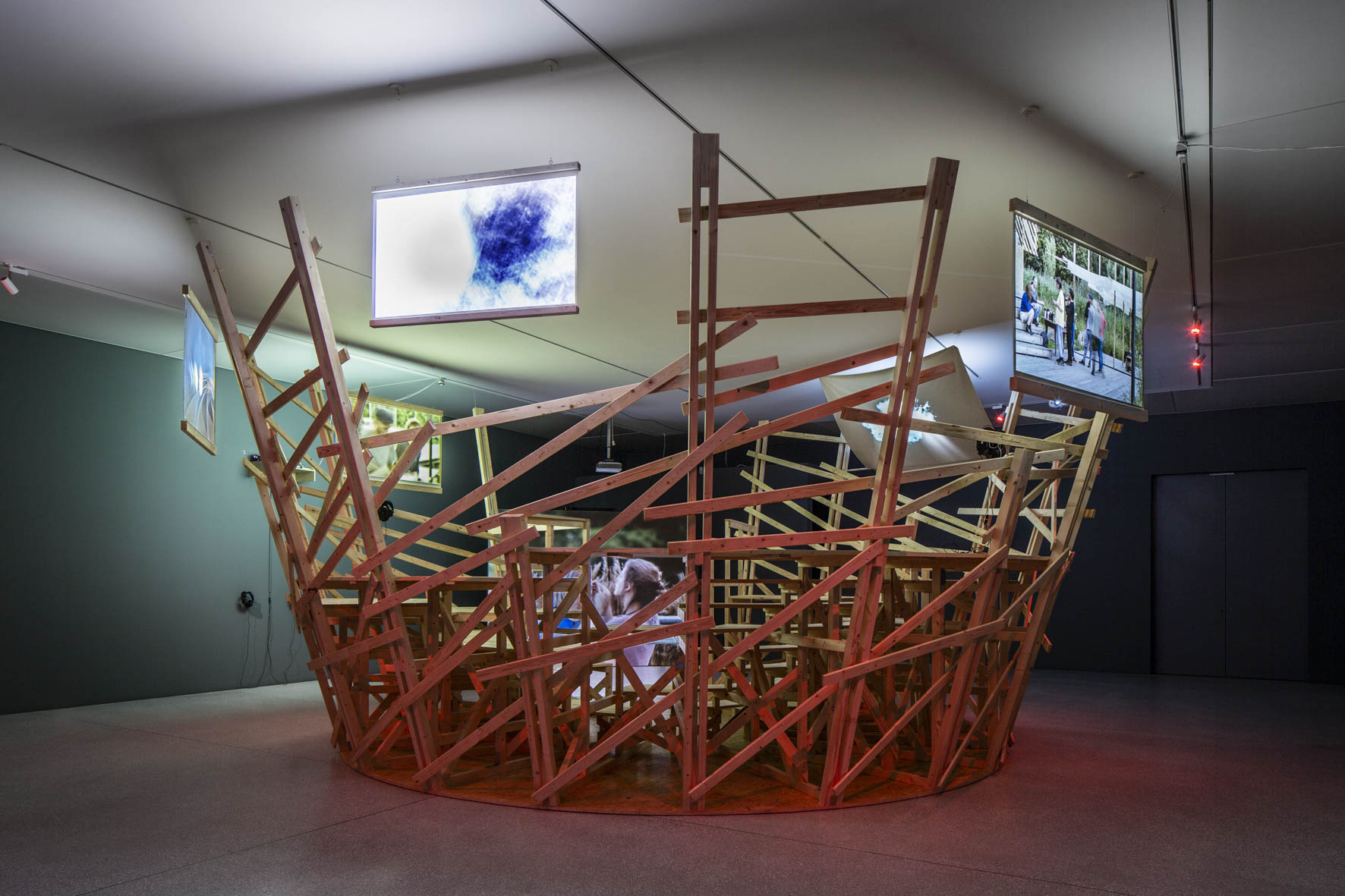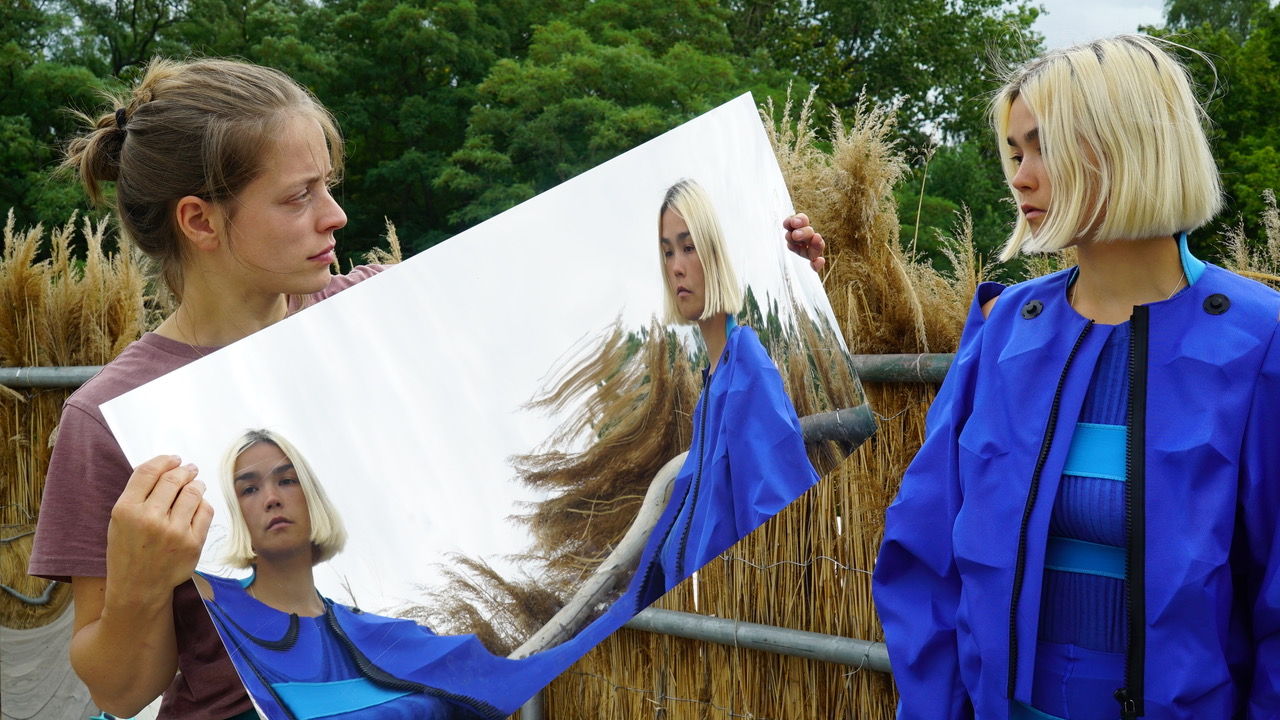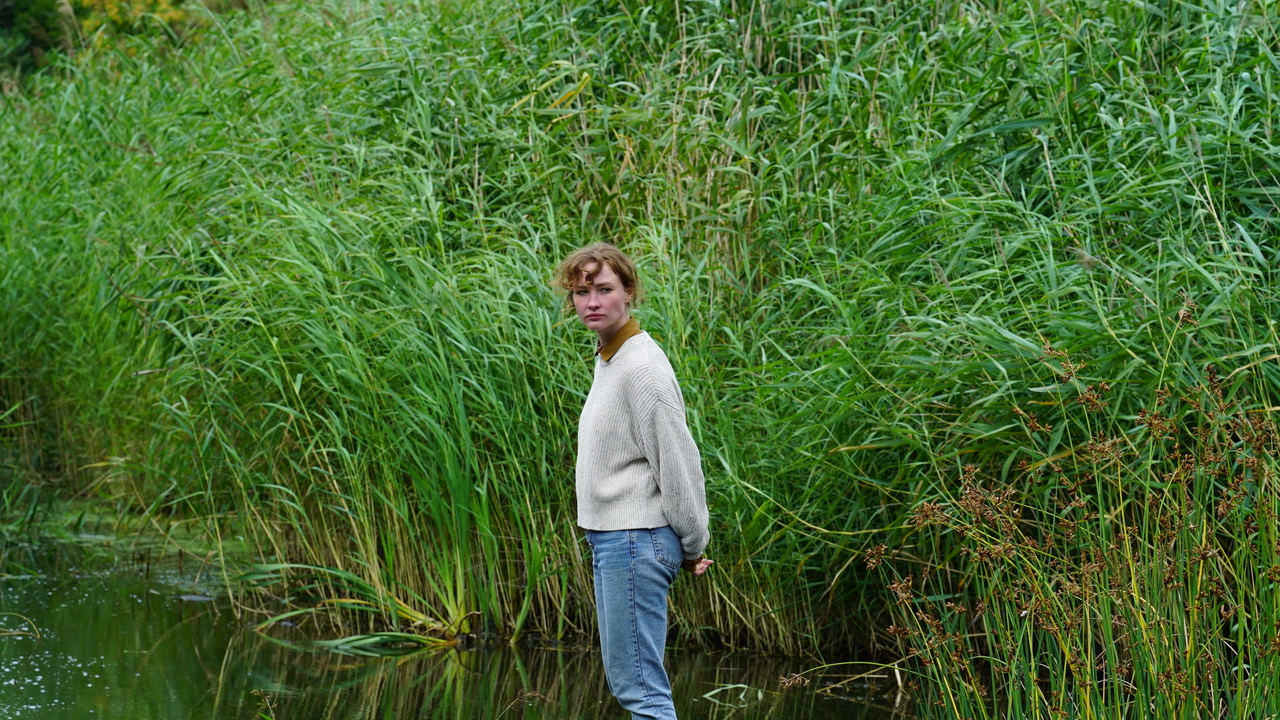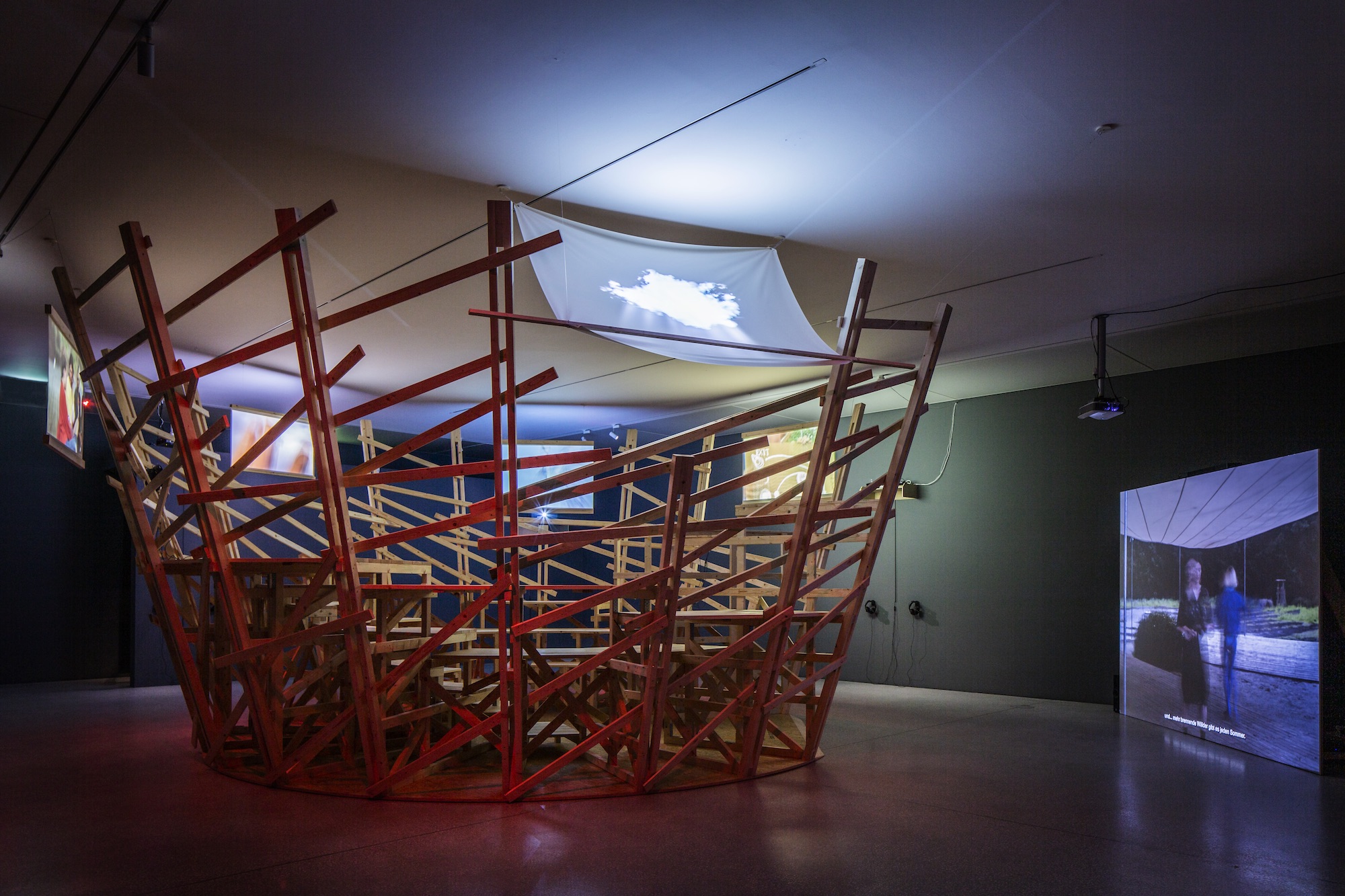 LWL-Museum für Kunst und Kultur | Westfälischer Kunstverein with Nina Fischer & Maroan el sani: "Cloud Alchemy – Art, Activism and splitting Communities"
ARTISTS: Nina Fischer, Maroan el sani
A 6-channel-video-installation exhibited in LWL-Museum of Art and Culture within the scope of the cooperation exhibition "Nimmersatt? Thinking society without growth" (November 27th 2021-February 27th 2022)
Nina Fischer (*1965, Emden) & Maroan el Sani (*1966, Duisburg) frequently develop their video projects in workshops and employing performative scenes with actresses and actors. For the "Cloud Al­chemy" project, the artists have staged a simulation game in the rainwater collec­tion basin at Berlin's abandoned Tempelhof Airport. Like the venue itself, the pro­tagonists find themselves in a transitional situation. Using texts by Japanese writer Toshiki Okada, a glowing cloud hovering over a village becomes the catalyst for an ominous social divide. This cloud forces people to decide whether they want to try radically new ways of living and types of housing and drastically curtail their con­sumption, or whether everything should remain as it is. The natural phenomenon is illustrative of a global problem, and represents differences and tensions. Fischer & el Sani pose key questions about the non-historical occurrence of division that pa­ralyses and undermines societies around the world: Do we feel called to immediate action? Or do we want to limit our perception to one of a mere natural phenomenon and not draw any consequences?
Co-produced by the LWL-Museum of Art and Culture.
Supported by the Ministry of Culture and Science of the State of NRW.

About the cooperative exhibition "Nimmersatt? Thinking society without growth" (November 27th 2021-February 27th 2022) of the Kunsthalle Münster, the LWL-Museum of Art and Culture and the Westfälischer Kunstverein:
At three venues in Münster a total of 25 international artists will present works in different media and raise the question of what might take the place of the existing economic and social models in the future. In three rounds of talks on the opening day (26.11.), experts and artists will speak about themes such as responsibility, abundance or capital. The almost 30 works of art on show make reference to current crises, social inequality, climate change, illness, war, refugee movements, xenophobia and the attendant developments. The works ask which other options exist apart from growth.
The exhibition will include video installations, drawings, photographs and sculptures, along with works in the public domain. In addition to a series of works on loan, the venues will feature several new productions that emerged in dialogue with the curators and are being shown here for the first time.
More information about the exhibition here.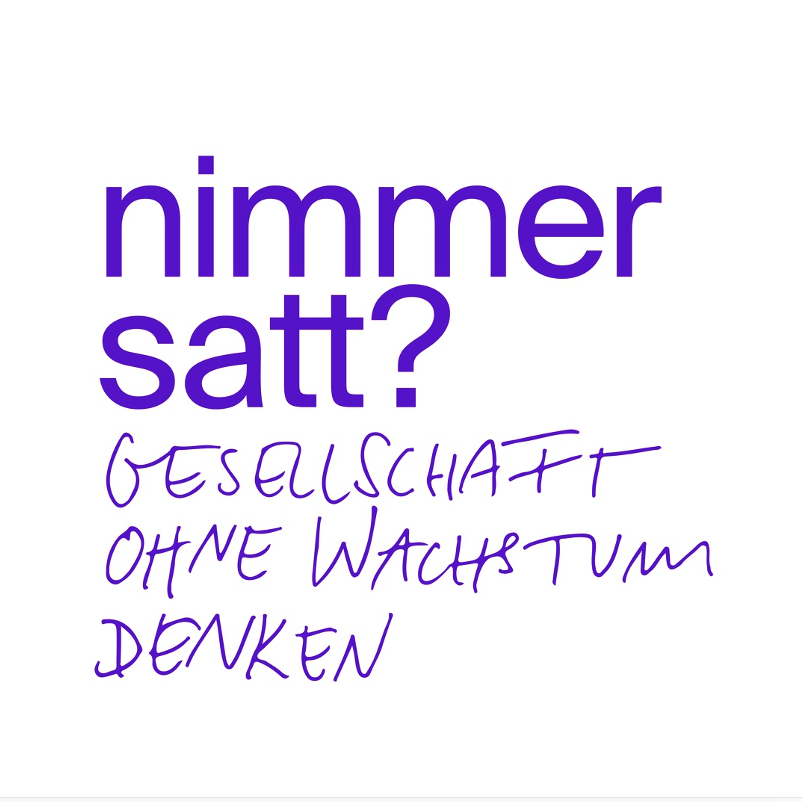 Photography: Nina Fischer & Maroan el Sani
Die Alchemie der Wolken -Art, ActivismandSplitting Communities, 6-Kanal-Videoinstallation, Trichterförmige-Holzkonstruktion, 2021 Production Still, 2021 © Fischer & elSani und VG Bild Kunst, Bonn 2021
Koproduziert durch das LWL-Museum für Kunst und Kultur.Gefördert durch das Ministerium für Kultur und Wissenschaft des Landes NRW.