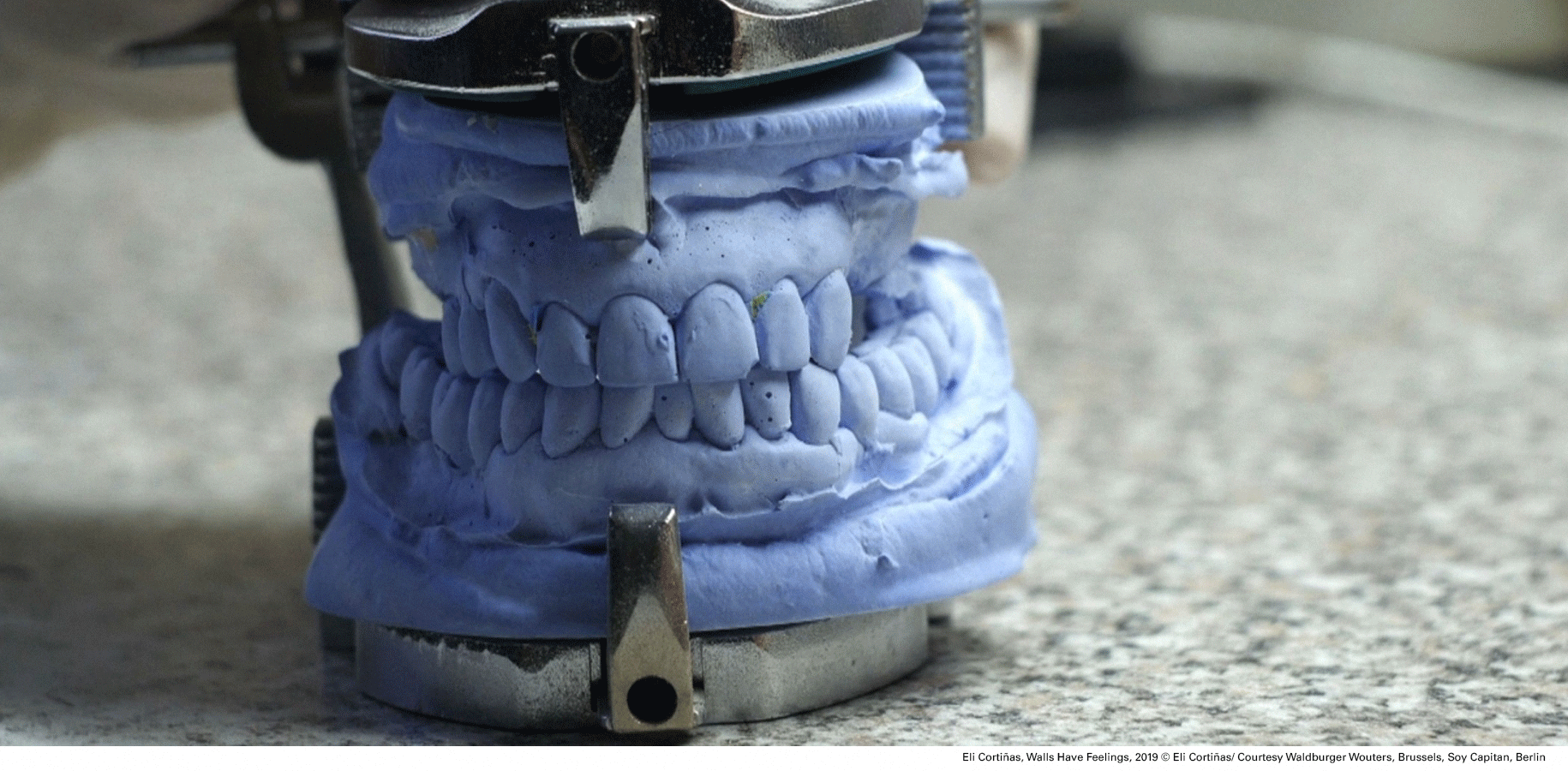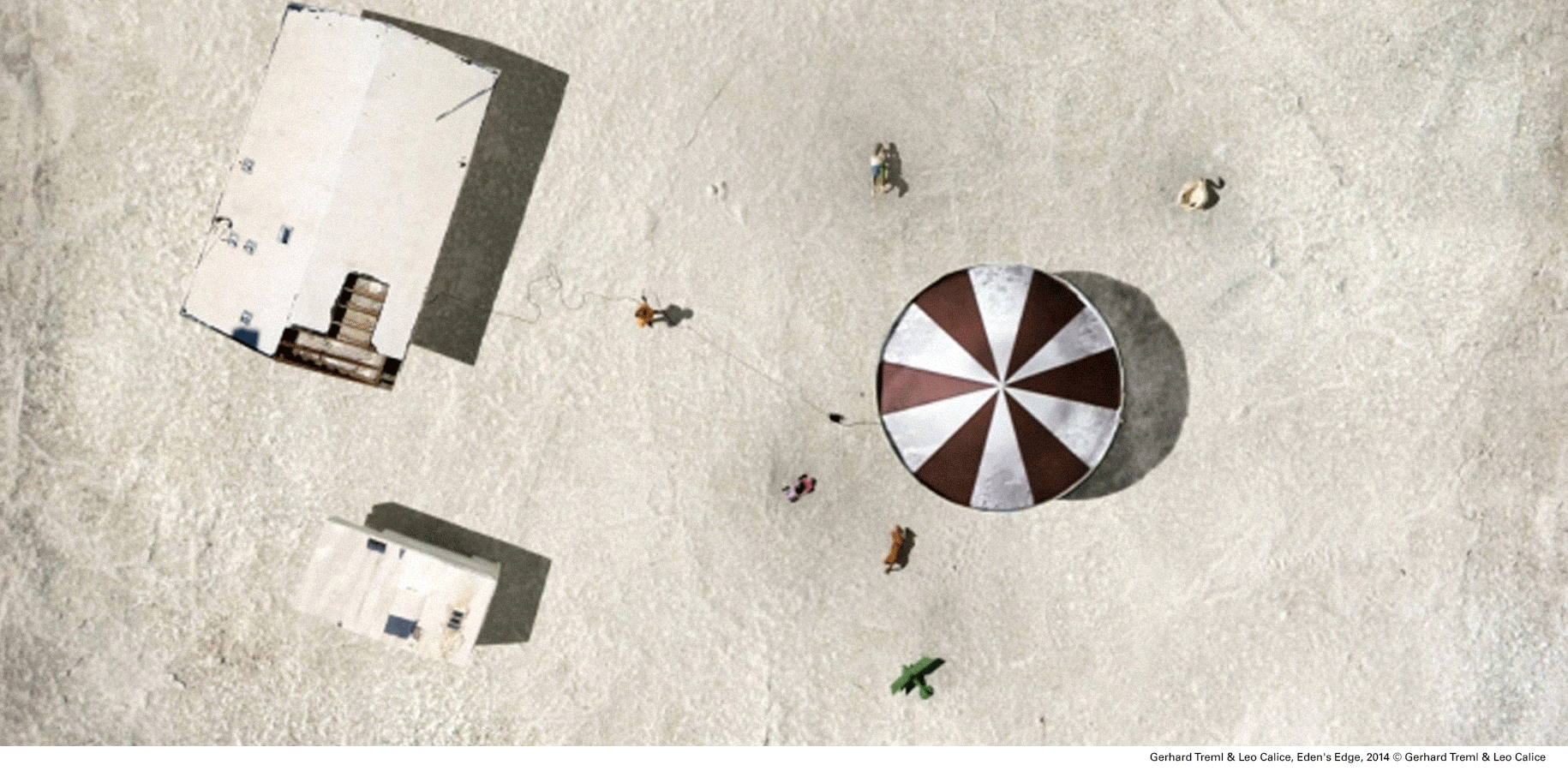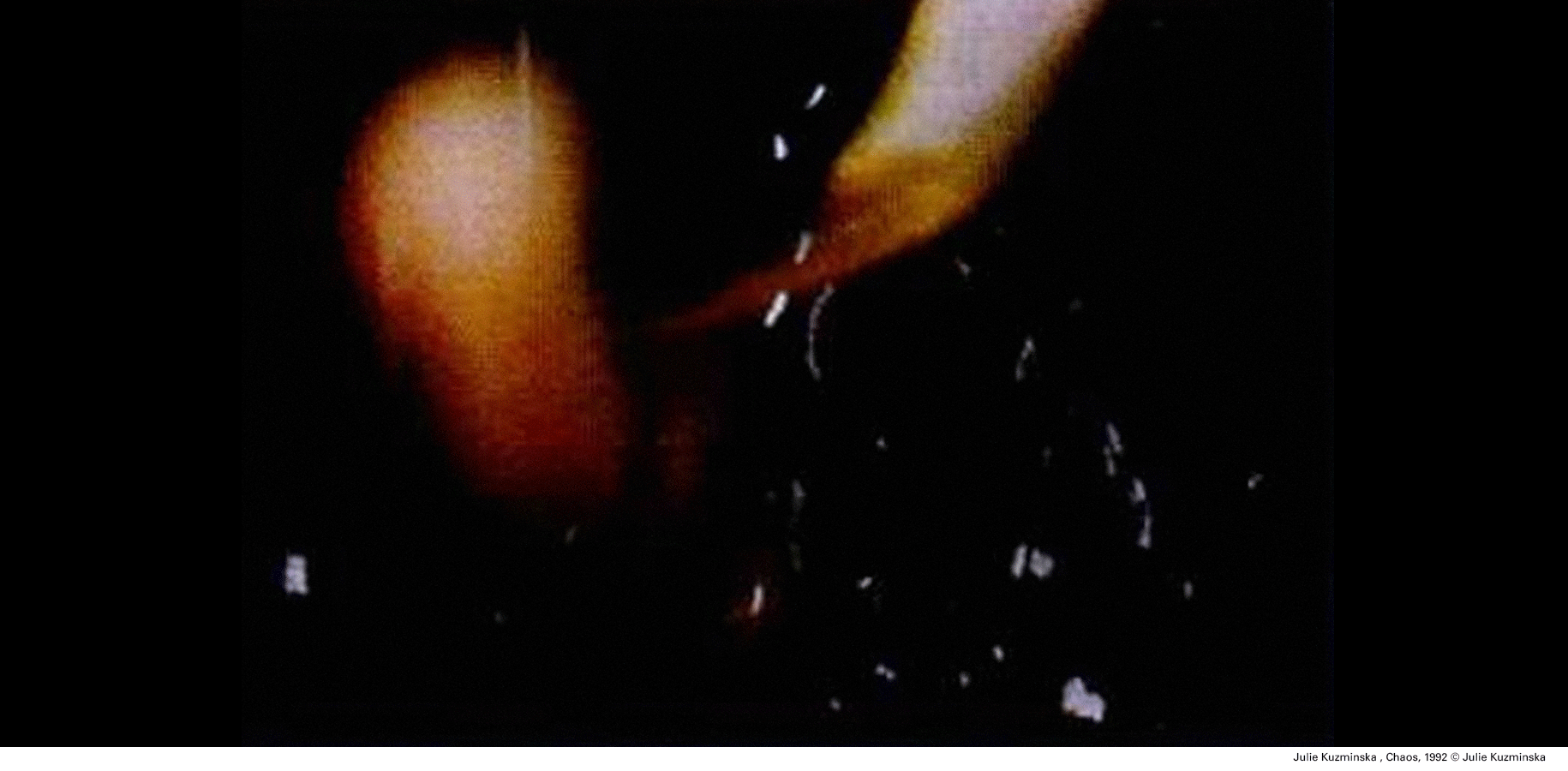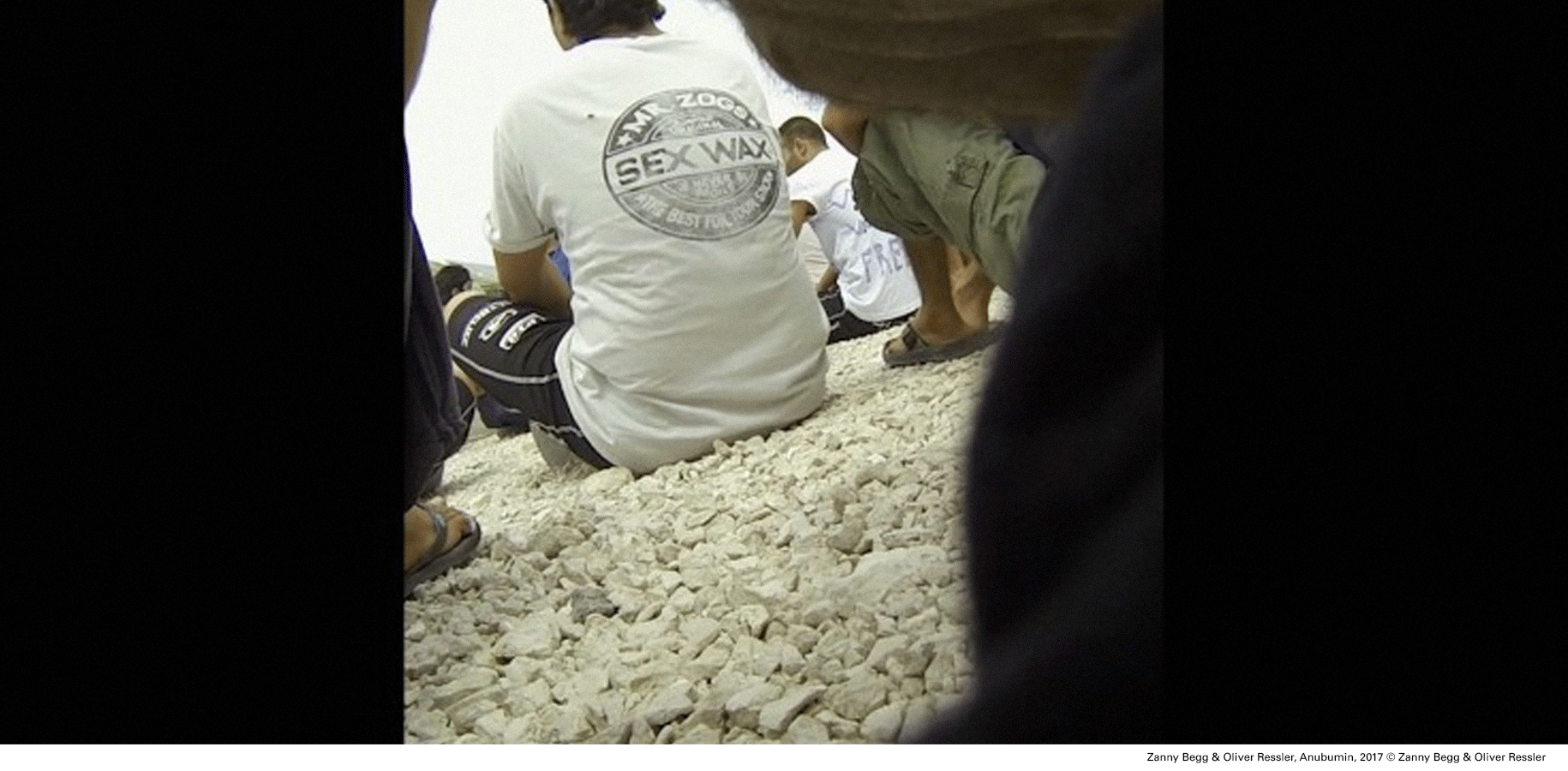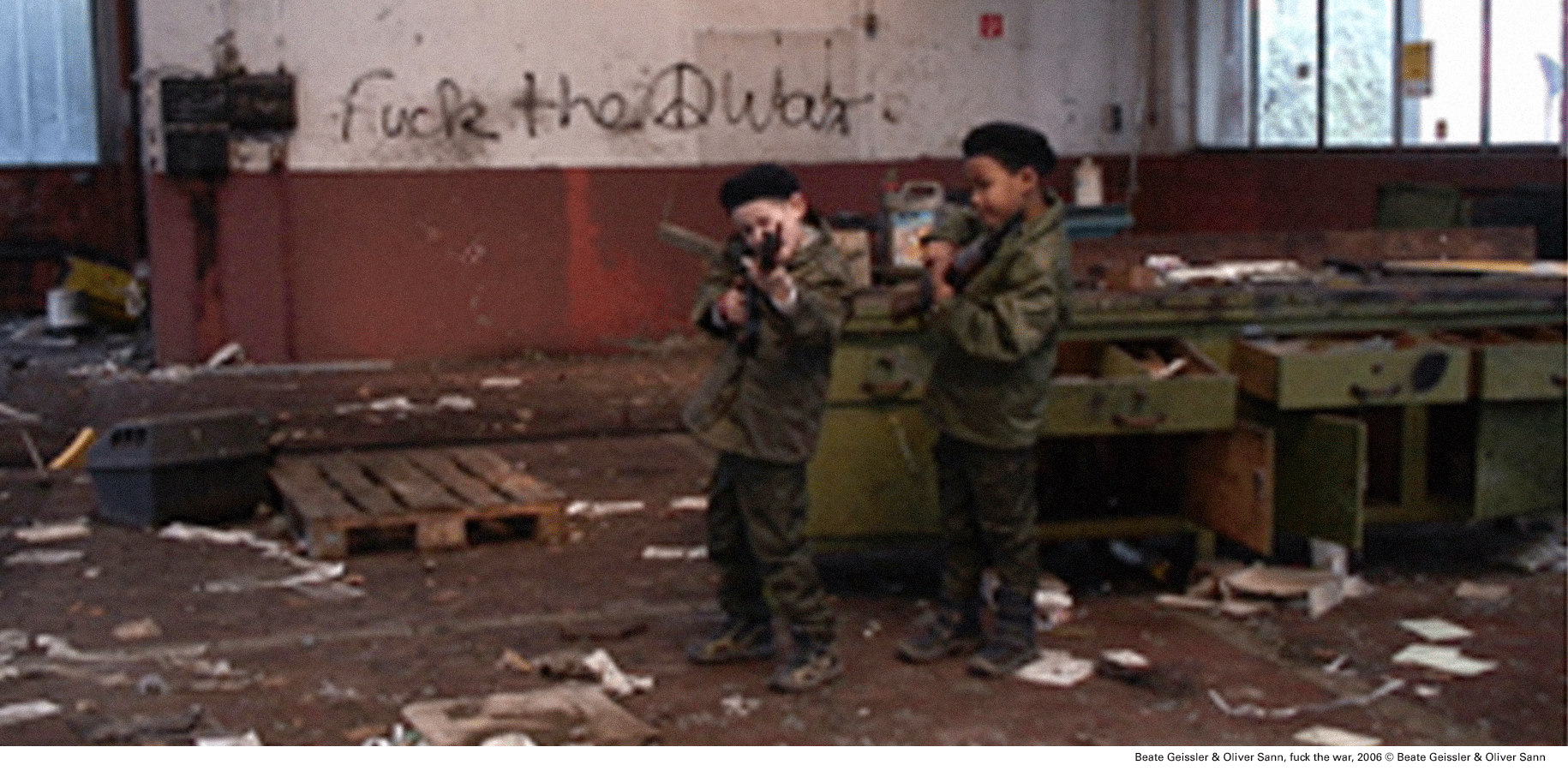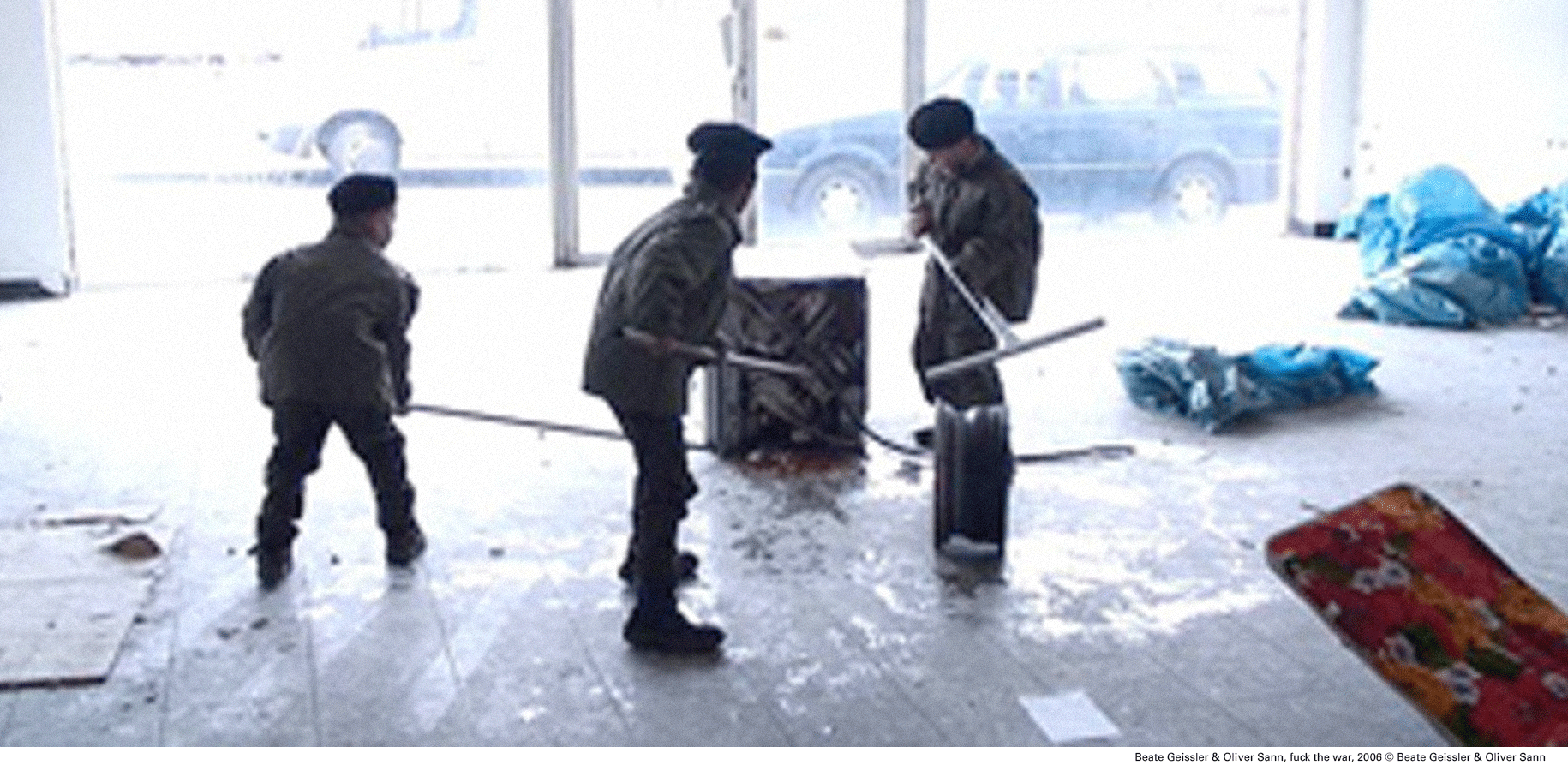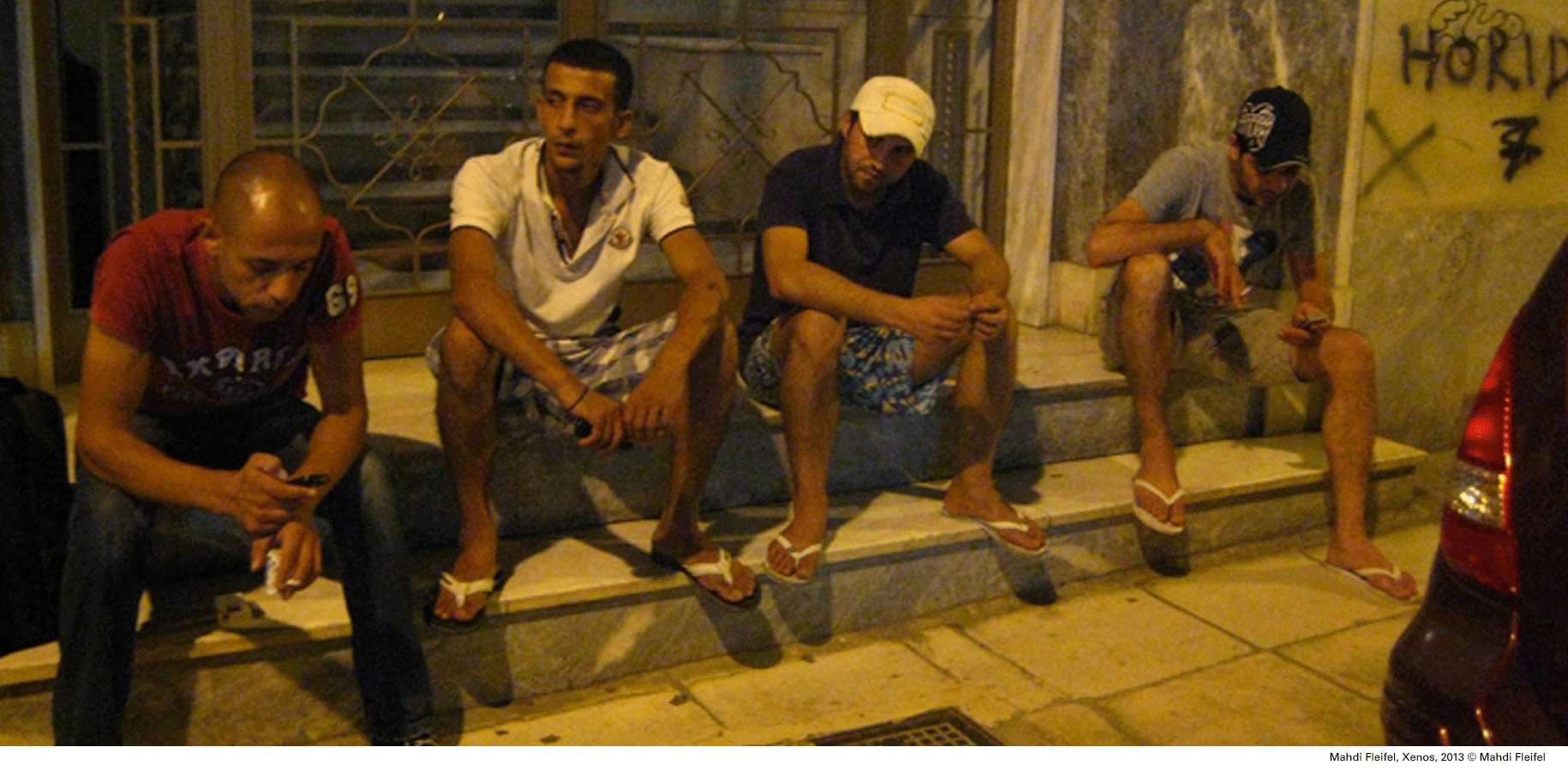 Revisited: VIDEONALE.1 X Perspectives #2
In three parts, the thematic series Revisited by Office medienwerk.nrw once more invites you to delve into an event from the history of media art with audio contributions, film and texts. This summer, the series is dedicated to the first edition of the Videonale, which took place in Bonn in 1984 and laid the foundation for the groundbreaking festival. An audio feature and essay look at the history of the Videonale as well as challenges and demands on art festivals from today's perspective.
Revisited: VIDEONALE.1 X Perspectives #2
As the third part of the series, the Office medienwerk.nrw, together with the Videonale Association, has invited curator Giorgi Spanderashvili to place works from the Videonale's online video archive into a new context. This selection of works appears in cooperation with the new Videonale series Perspectives. From over 140 videos and motivated by the current political situation, a program with a focus personally chosen by Giorgi came to be.

Perspectives #2
Conflicted Landscapes or Losing the Ground from under One's Feet
by Giorgi Spanderashvili
Working with an archive provides endless opportunities of interpretation as the process is frequently affected by certain circumstances or emotional states. Diving into the online archive of the Videonale, I was thinking about a possible topic of selection, as the collection of the materials stored on the platform offers an abundance of diversity and meanings. At one time or another, I would turn my attention to subjects such as technology, environment, identity or longing for forms of the moving image. However, at this given moment in time, against the backdrop of the war in Ukraine, it is hard to think about any other matter than conflict and violence. We have entered the third decade of the 21st century with a global health crisis caused by the pandemic, a resurgence of totalitarian tendencies, a massive war in Eastern Europe and rising economic inequalities. Perspectives for solutions or visions for a better future are lacking, and the question what tomorrow will bring us is open to a multitude of answers.
Hostilities, conflicts and political oppression bring about never-ending violence, often manifested in personal tragedies, forced displacements, disruption of livelihoods and other hardships. Conflicted places are like wounds on the body of the earth, breaking out over and over again without relief. Oftentimes the tendency to find justifications, to forget or to create alternate narratives for what actually happened is predominant.
Collective memory seems to be alienated from reality, but the pain and trauma do not fade away, they remain alive as the ghost next to a door. Archives can be a powerful tool in coming to terms with them as they have the potential to recall memories and find ways towards much-needed relief.
My selection from the Videonale online archive encompasses works that touch upon the issues mentioned above: 3 Logical Exists by Mahdi Fleifel, a documentary story of a man living in a Palestinian refugee camp in Lebanon; fuck the war by Beate Geissler and Oliver Sann, a stunning piece which brings me back to my childhood memories of playing war games in the early 1990s, when Georgia was ravaged by wars and it was one of the most popular games for children; Anumbumin by Zanny Begg and Oliver Ressler, an emotionally taxing work that describes the hidden political and economic oppression of the citizens of Nauru island; and Chaos by Julie Kuzminska, an abstract narrative flow of visuals and sound that expressively resonates with the given selection.
Additionally, in relation with the playlist from the Videonale archive, I am referring viewers to two pieces by Georgian artists in order to build a dialogue and open up further perspectives in the context of the given thematic spectrum: Speechless (2009) by Salome Jashi and Lost & Found – Spell to Return a Lost One (2020) by Mariam Natroshvili and Detu Jincharadze.
With works by Mahdi Fleifel, Beate Geissler & Oliver Sann, Zanny Begg & Oliver Ressler, Julie Kuzminska, Salome Jashi and Mariam Natroshvili & Detu Jincharadze.
Giorgi Spanderashvili is a Georgia-based curator, art manager and cultural professional. Since 2010, he has been engaged in the fields of contemporary visual and performing arts, and has worked on a number of local and international projects. He is a co-founder & co-curator of Georgian video art archive and independent new media art platform In-between Conditions. This year, he has curated Georgian National Pavilion at 59thVenice International Exhibition – Biennale Arte 2022.