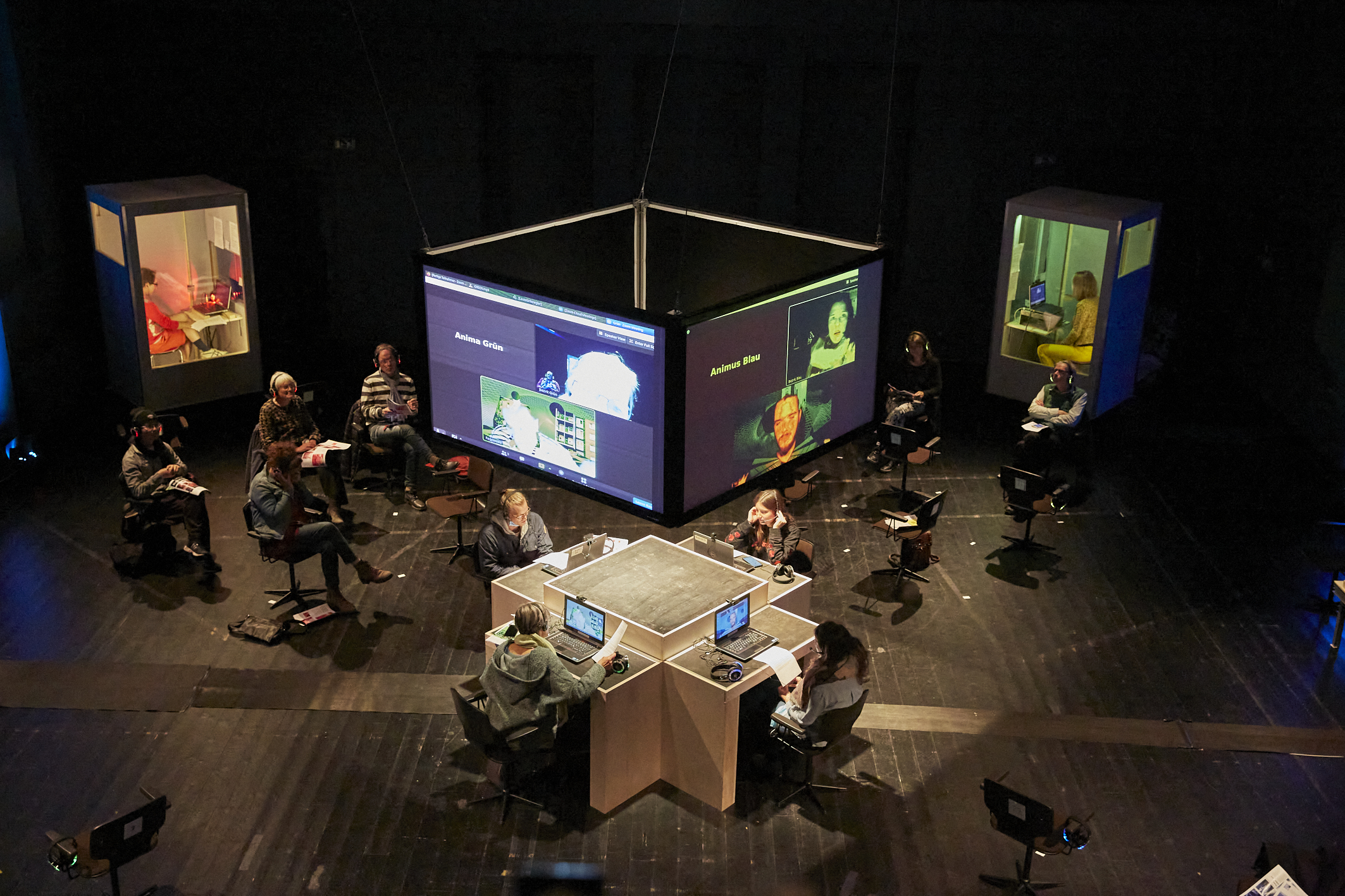 Podcast behind the screens – behind the scenes | Sharing Space
Ten projects were selected within the framework of the new funding programmes Media Art Fonds and Media Art Fellows. What do they all have in common? A cooperative mindset and the ambition to use media art and digital culture to explore current issues and developments in the field of art, technology and society. Journalist Olga Felker wants to find out from the participants themselves what other thoughts and goals lie behind the projects of art and cultural institutions and initiatives from all over NRW. In the podcast "behind the screens – behind the scenes", she talks to artists, curators and scientists about the essence of their projects and about the knowledge that media art and digital culture can contribute to current sociopolitical debates.
Episode 4: SHARING SPACE
The fringe ensemble, founded in Bonn in 1999, is exploring a new understanding of encounter and proximity in the theater space together with the fellow and game designer Fehime Seven. In the project sharing space, the ensemble uses technological possibilities such as virtual and augmented reality as well as motion capture technologies to explore new situations in which the audience can meet each other in a hybrid way and perceive themselves as a community. Olga Felker, journalist and podcaster of behind the screens – behind the scenes, met Fehime and the team of the fringe ensemble to learn more about the research on interactive performance design that has developed within the framework of a media art fellowship of the state of NRW. What strategies did the theater makers use and what interesting insights into audience, communication technologies and theater space were they able to discover in their research? All this and more is now available in the new episode.
Please note: After the intro, the language of the Podcast switches to English!
Fehime Seven is a computer scientist and playwright from Istanbul, Turkey. She has shot documentaries and short movies in different locations in Europe. She has graduated from the master's program at the IT University of Copenhagen in the Game Technology department. Alongside her study, she worked at Makropol as an XR developer. Also, she was the teaching assistant for the Programming for Designers course for one semester. She has been working on her new gamified award-winning theatre project 'Map To Utopia' in collaboration with fringe-ensemble and Platform Theatre since 2019. She continues to work as a freelance developer on multiple game and transmedia projects.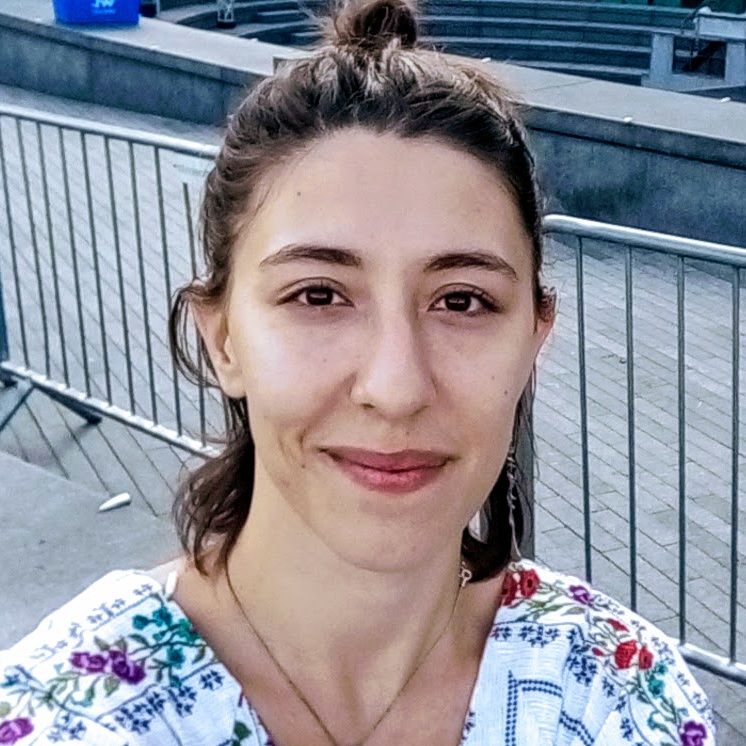 Fringe ensemble from Bonn, Germany, exists since 1999 as a free theater-group. Since then, its founder and artistic leader Frank Heuel has developed and produced more than 80 pieces, series and projects with his professional ensemble.